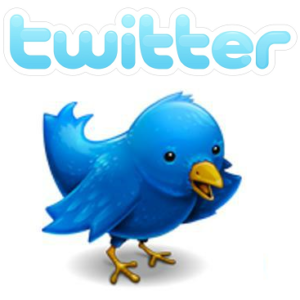 People ask me often about my use of twitter in part, I suppose because I wrote the book LeadershipTweet. I've been on Twitter for a long time, and while Becky Robinson (@beckyrbnsn), our Social Marketing Director, provides direction, advice, and assists me with my tweets, I make time to read the best of the best whenever I can.
She and I sat down and made this list of the top leadership thinkers on Twitter. If you are new to Twitter, or looking to find great leadership content, here is a place to start. This isn't an exhaustive list, and because it is a list, we have likely left people out that could/should be included. In fact, I just had to make some hard decisions to get our second list below down to ten (and I thought of more that could have been here as I was trying to reduce the list).
Note:  If you are on Twitter, you know what the @sign means – that the name that follows it is the address or handle for that person on Twitter (like @KevinEikenberry).  However, for the uninitiated, clicking the links below will take you to these people's recent Twitter posts — and you can see them whether you have a Twitter account or not.
The Obvious 5
First we listed the people you would know, whether you have ever heard of twitter or not.  This is a great place to start!
Ken Blanchard @kenblanchard Ken doesn't tweet often, but shares great personal thoughts and links to useful resources.
Marshall Goldsmith @coachgoldsmith A super smart guy, with lots of insightful tweets with links to other resources. Follow Marshall now and watch for a big announcement soon about joining Marshall and me for a special event!
Jim Kouzes @jim_kouzes Jim is one of my favorite leadership experts, and his tweets are just one small reason why. His stream is a nice mixture of great content and interaction with others.
John Maxwell @JohnCMaxwell John is assisted in his tweeting (and says so in his profile), but that doesn't change the value. Links, updates on his activities, and powerful quotations from himself and others. Highly recommended!
Tom Peters @tom_peters Reading Tom's twitter feed is like reading one of his books. Eclectic, smart, fun and insightful.
Our 10 Leadership Rock Stars
If you don't read blogs or aren't active in social media, you might not know these people . . . but you should!  Reading the twitter streams of these people will forever overcome the objection that Twitter is just "about people saying what they ate for lunch."
Mary Jo Asmus @mjasmus  Mary Jo is a great sharer. Following her will not only give you her insights, but will point you to great ideas and insights of others as well. She, like several others on this list, is a jump start to finding the best new leadership thinking online.
Wally Bock @WallyBock I've known Wally a long time (and not just on Twitter!). He is an early leadership Twitter adopter and uses it in a powerful way to share his ideas and others.  Watch for his Boss's Tip of the Day!
Lolly Daskal @LollyDaskal Lolly started the #leadfromwithin Twitter phenomenon. If you know Twitter, search on that hashtag and you will see what a reach and influence she has. If you don't, following her stream will give you a great sense of how developing yourself plays an important role in your ability to lead others.
Mike Henry @MikeHenrySr Mike, like Lolly, leads a movement that has a place on Twitter. He is the founder of the Lead Change Group, and very active in Twitter-land. He shares his insights, links to other great resources, quotations, and more. A must-follow if you want to get connected to great leadership thinking.
Michael Hyatt @MichaelHyatt Michael is the former CEO of Thomas Nelson Publishing.  This gives his tweets in many cases a different perspective and the nature of his experience provides ideas and concepts that are different from many others.  He is one of my favorite people to read — both his Twitter feed and his blog <-  http://michaelhyatt.com/ .
Steve Keating @LeadToday Steve's Twitter profile says it all. "Builder of People, Improving the Sales Profession, Developing the Next Generation of Leaders, Not selling a thing on Twitter, only giving back." Here's proof.  When looking at his feed as I wrote this, I retweeted two of his recent posts.  GREAT stuff always.  And he gives back a lot – with over 43,000 tweets (and over 255,000 followers) at this writing.
Michael McKinney @LeadershipNow Mike is a great blogger and does Twitter right. A blend of his stuff and that of others.  He even tweets me sometimes!  There is no question that Mike belongs on this list.
Mike Myatt @mikemyatt Mike Myatt is one of the smartest and most thought provoking people online. He consults and coaches CEOs and writes for Forbes (among much more), and fewer than 10,000 people follow him.  He is a gem.  Follow him.
Dan Rockwell @leadershipfreak Dan is prolific, smart and a consummate sharer.  This is another guy that had to be on this list.  In fact, he is the first name Becky and I mentioned when we started the list.
Jesse Lyn Stoner @jesselynstoner Jesse is a smart consultant, speaker and author.  Her book Full Steam Ahead (with Ken Blanchard) came out in a second edition this year.  You don't do second edition of books that didn't sell well.  Jesse's Twitter feed is full of great insights for leaders, especially about her expertise on vision.
Some of Our Twitter Addresses
I don't share these as a part of the top lists, but if you are new to Twitter, or don't follow us, here is an easy way to find some of our content on Twitter (beyond Becky and I, linked to earlier in this post).  This is just a sampling . . .
Bud to Boss @BudtoBoss This is the account we tweet about content from the book and the Bud to Boss Workshop.
Guy Harris @recovengineer.  Guy is the co-author of From Bud to Boss with me, a Master trainer and Coach and an important part of our team.
UltCommunicator @UltCommunicator Our newest account – tweeting about Communication skills in support of our Ultimate Communicator Training Camps.
As I said to start, this list isn't exhaustive or perfect.  So, you can help!  Have a favorite leadership thinker on Twitter? Suggest them in the comments and we'll make this a much more powerful list (and yes, it is ok to include yourself!).
Tweet on, and lead on!