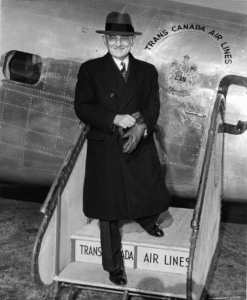 You were ahead of some people when you woke up this morning, because some people didn't.  That old quasi-joke is certainly true.  You are alive today – and there is no question about that.  The question is . . . how will you use this day?
Dale Carnegie gives us some suggestions in the quotation I'm sharing today.  Don't just gloss over it as a good ideas . . . use the prompts below to truly take action.
"Today is life — the only life you are sure of. Make the most of today. Get interested in something. Shake yourself awake. Develop a hobby. Let the winds of enthusiasm sweep through you. Live today with gusto."
– Dale Carnegie, author
Questions to Ponder
– How will I make the most of today?
– What will I do to make a memory today?
– How will I be more enthusiastic today?
Action Step
1 . Today's action step is simple.  Pick one of Carnegie's suggestions, and do it.
My Thoughts
There is a ton of profound truth in today's quotation – and any of the things Carnegie suggests can make a big difference in your life.  I want to talk about two briefly.
"Shake yourself awake" – I love this line. This doesn't mean drag yourself out of bed after hitting the snooze button three times. It doesn't being physiologically awake – it means being truly awake. To use the last word in the quotation, it means to live with gusto.
"Live life with gusto."  Ok so, what does gusto mean?  Here is the definition from Dictionary.com (the full definition is here).
1.  hearty or keen enjoyment, as in eating or drinking, or in action or speech in general: to dance with gusto. Synonyms:  enthusiasm, delight, relish, zest, spirit, fervor.
How different would your life be today if you lived it with a "hearty or keen enjoyment"?  Would it be better? Would you accomplish more? Would you be happier and healthier? Would you be a better leader, parent, and human being?
So go out today and do it. Shake yourself awake, and live with gusto.  After all, today is life.