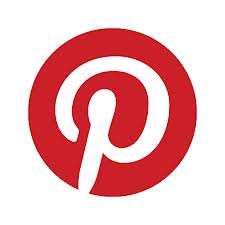 Pinterest, in case you haven't heard, is one of the newer very popular social media tools.  It is a site focused on collecting and sharing images.  When users find an image them like, they "pin" it to a board on their profile, making those selections available for the world to see.
While this piece mentions Pinterest in the title and first paragraph, it isn't just about Pinterest; it also carries a broader message for all of us as leaders, coaches and achievers.  So let's start with that broader message.
We think in pictures, so images are a powerful tool for memory and more.
When we think about setting goals, most people think about writing them down.  Of course tremendous clarity can come from writing goals, and we certainly should do so. . . and  . . . when we can anchor images to the written goal or target they become more powerful, and are more likely achieved.
This is important information to know if you are an individual trying to reach your goals, or a leader trying to help a team do the same.
Which brings us back to Pinterest.
Pinterest was designed for us to share images we like with others, but in November of 2012 they created "Secret Boards" – a somewhat-unsocial new feature to the service.
Secret Boards allow you to capture images from the web, your phone or your computer (any digital image really) and put them on a board that only you – or those you choose – can see.  And this feature is where the value comes for us who want to achieve more and lead more effectively.
Getting Started
If you already have a Pinterest account you are a bit ahead, but if you aren't you can set up an account very quickly (for free) at Pinterest.com. Once you have an account you can set up your Secret Boards (and you don't even have to put things in public boards, you just need an account).  Since this isn't a tech blog, here is a link to show you how to set up these boards.
Three Uses of Secret Boards
Since you can have up to three Secret Boards, I thought I would give you three ideas to use them.
Visualizing your goals.  If you create a board related to your goals, you can capture images relating to your goals, whether pictures of your goal car, weight or vacation.  Beyond that, you can capture images about specific benefits you will receive as a result of your goals – or images that capture why a goal is so important to you.  Since Pinterest lets you include words with each image, you can capture the inspiration and purpose for each image – making them even more valuable when you review them.
Visualizing team goals.  Secret Boards can be shared by a group – and additional people can be invited to share on the Board as well.  Given that, why not set up a Board accessible by your whole team (or a project team) to do the same things I described above?  What a powerful way for team members to share ideas related to reaching goals, benefits of reaching them, or images that define success itself.  All of this is free, and managed by the person setting it up.  You can invite people on or off of Pinterest to be included.  (Imagine a team meeting, including time to review the images included and the conversation, ideas, and inspiration that could create.)
Capturing business ideas.  Separate from goals themselves, sometimes we find images on a website or encounter something and take a picture of it (or any of many other situations) that we don't want to lose – but we might not want our competitors or the general public to see.  This could be another great way to use a Secret Board – either for yourself, or shared with selected others.
This is just three ideas – you will come up with others to use.  If we expand our thinking beyond leadership, there are many other ideas, including a bunch here.
Of course you can employ the power of visual images in many ways without Pinterest, including a picture on your mirror, a board of images in a team break room and more.  My goal here is to remind you of the power of images and how they can move you towards greater achievement – and give you a creative way to use a free tool to take advantage of that power.
I hope you do more than read, I hope you take action on what I have shared.
You will be the ultimate judge of my success.