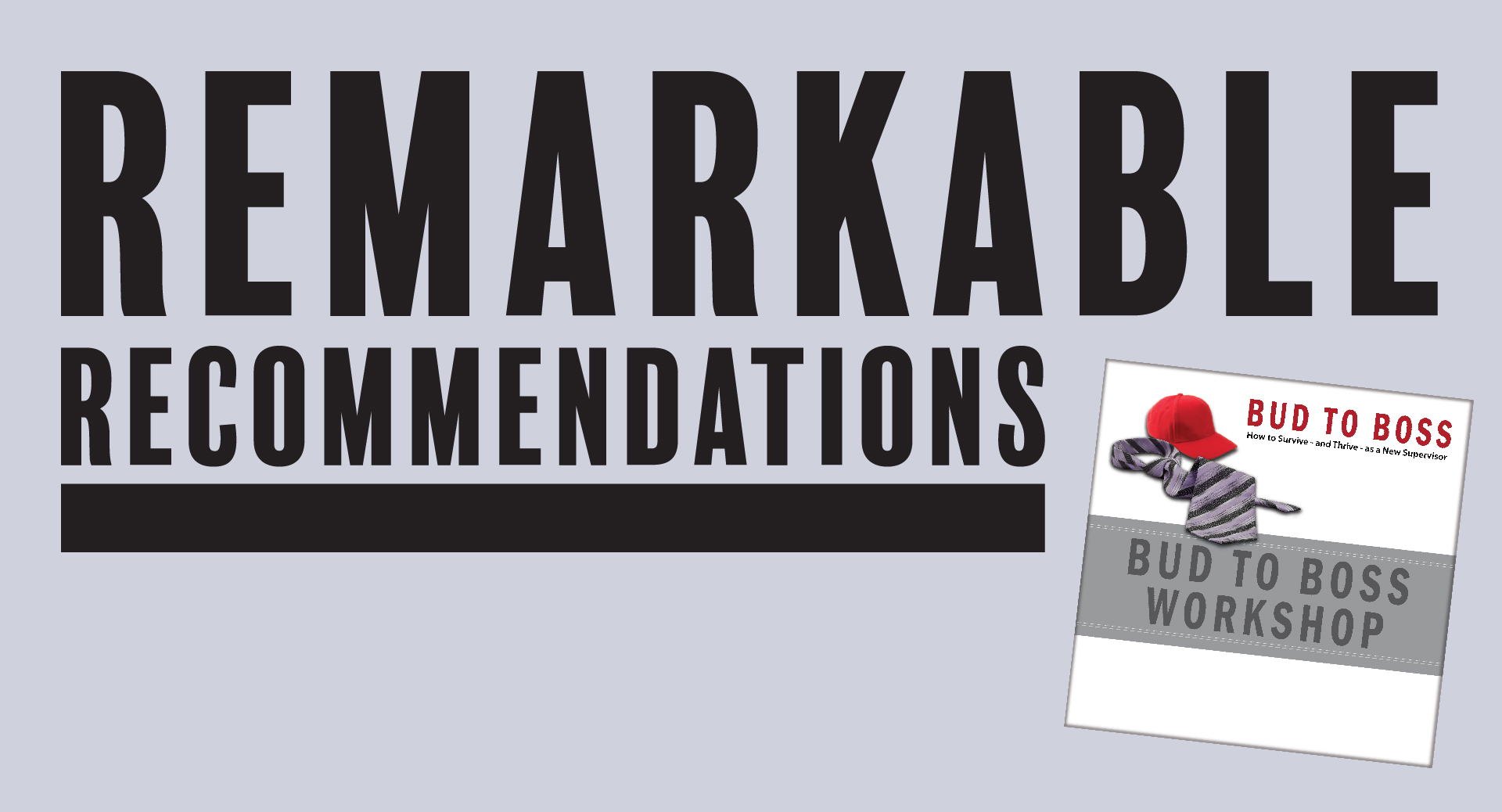 Creating something that lasts can be a source of pride. Creating something of great value, specifically something that can help new leaders succeed, is special. In the Fall of 2009, in downtown Chicago, Guy Harris and I piloted a workshop called From Bud to Boss. The goal was to help new leaders succeed in the most difficult (and perhaps most important) transition of their careers.
From that start came two books, a coaching and consulting practice, e-learning materials, two websites, certified trainers, and a workshop that has been delivered ever since with new leaders from across North America (in English and now Spanish).
Long before the pandemic, we began offering this workshop virtually – bringing the learning, exercises, and proven leadership principles to new leaders where they were, rather than having them come to us. We took the two days of interactive learning and translated it to six two-hour virtual sessions, delivered once per week. As Covid-19 changed so much about our world and travel patterns, we continued to teach this physically distanced workshop.
This year, as we continue to teach the workshop virtually, we have added a new module to it. A 7th two-hour session all about the nuances of leading remotely, based on our work as founders of The Remote Leadership Institute. We added to the delivery, teaching skills most would never have needed when we started. But we haven't changed the investment.
This timeliness workshop, now delivered in a timely way, is offered several times each year. You can learn more and register yourself or leaders in your organization here. Discounts apply for three or more registrations.
You can also bring these leadership lessons and result-changing skills to your organization, either virtually or face-to-face (when you are ready). Let us know with a call (317-387-1424 x12) or an email.
We are proud that what we created to help new leaders is as important as ever. And we would love to help you and your new leaders build the skills and confidence to lead better both now and throughout your careers.