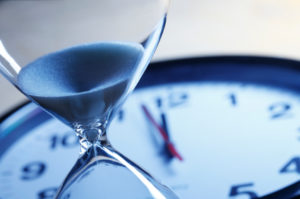 I spend many of my days with leaders and employees from all over. Of all of the conversations we have, or of all of the side conversations I hear, one topic is most universal.
Time.
Or more specifically, that they don't have enough of it.
I get that people feel that they have lots to do. I get that people feel more harried and rushed than ever.  And while I know that this short article isn't going to solve every time management that exists, I also know that if you will take these five truths to heart you will become more productive and have a more productive perspective about your time.
1440 minutes.  That is how many minutes there are in the day.  It is the same for everyone – kings and paupers, leaders and followers, the famous and the unknown – we all have 1440 minutes per day. Asking for more time is craziness. There is no more. The issue isn't how much time we have, it is how we invest it.
Time management is choice management. Since the time allotment we all have is the same, it is really an issue of making choices about how to invest the time we have.  Thinking about it any other way leads you to the mindset you have now of wanting or wishing for more time.
Busy is an excuse. When we say to ourselves that we are busy (usually with the word "too" in front of it),we are making an excuse, or giving ourselves a pass if we don't get things done.  Worse, when we use this word with others, we empathize and subconsciously make it ok to not get things done. Banish the word "busy" from your vocabulary, and you will get more done.
The pile will never go away. You will never get to the bottom of the stack. Your to do list will never vanish. It is a myth and an unrealistic expectation. Actually, there is a time when there is no pile, is no list.  But when that is the case, you are without a job, or without a heartbeat.  (And I'm guessing today, neither of these is what you really want.)
Constraints help. Deadlines push us. Challenging constraints help us prioritize and get more creative. If you want to be more productive challenge yourself with deadlines, resources and put yourself in a competition with yourself, and yes, perhaps the clock.
These are truths.
How you will accept and apply them is up to you – but ignoring them, or acting as if you're ignoring them, doesn't change the truth.
How can these truths, applied, help you be more productive today?