I love today's quote, so I am going to get right to it. Read it carefully. Read it twice.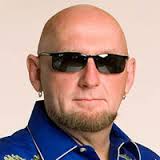 "Ask more from yourself! This is the real key. Ask what you can do to help. Ask what you have to offer. Ask what you can contribute. Ask how you can serve. Ask yourself how you can do more. Ask your spouse how you could be more helpful, loving or kind."
– Larry Winget, speaker and author
Questions to Ponder
 – What can I do now?
 – How can I contribute?
 – How can I lead with personal accountability?
Action Steps
 1. Expect more of yourself today.
 2. Ask yourself the questions above each day for the next week.
My Thoughts
Several conversations I had this week concerned accountability. The interesting thing about most of these conversations is that the focus on how to get other people do be more accountable (or trying to understand why others aren't). As I listen to people lament and ask, I want to hold a mirror up to their face and ask, how can you contribute? What can you do? How can you change the situation?
This is exactly Larry's message.
Remember that we have more ability, capability, and potential than we realize, and usually, we have more influence than we give ourselves credit for.  None of this will materialize until we take responsibility.
Take it.