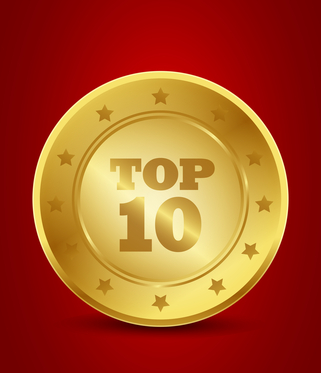 Most everyone does some sort of top ten list or countdown or something, and I decided to do it with my blog this year. The list is based on total traffic to the posts. Below I'll share the list in order, and close with some comments and reflections. Whether you are finding this site for the first time now (welcome, and I hope these posts will have you coming back), or you have read all of these already (I hope you read at least one again), I'm glad you are here.
Enjoy!
Eight Things Not to Say During a Presentation

Finding Your Leadership Style
Take This Oath to Communicate Change More Effectively
Change and (Positive) Emotions
Five Reasons Leaders are Great Networkers
How John Wayne Stunted Leadership Development

How to Watch the Super Bowl For Leadership Lessons
These may not be in all cases what I felt were my best posts, or the pieces that impacted you the most. In some ways, the list is skewed when other sites picked up and linked to posts, or social media made a topic viral.
So while the ranking itself might not be that meaningful, I believe, after re-reading them myself, the information can be. It is my hope that you will read at least two – the one you immediately were drawn to from the title or topic, and one that you were least drawn to – and that you take action on what you read.
Along with best wishes for the New Year, my final wish is that you will come back and read what I write in the coming months, as I will do my very best to deliver ideas and insights to help you lead and learn more effectively and productively.