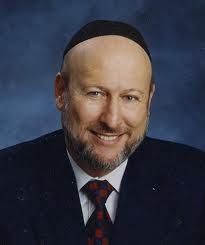 I had the chance to meet and hear  the fabulous and wise Daniel Lapin speak yesterday. Daniel is a best-selling author, radio personality and is known as  "America's Rabbi."  He spoke about faith and finances, leaving 1200 people with plenty to think about.  Today's quotation is one of the final things he said to the group.
"Gratitude is the surest portal to a positive attitude."
 – Rabbi Daniel Lapin
Questions to Ponder
Would you like to have a more positive attitude?
How would a more positive attitude change your day and results?
What are you grateful for?
Action Step
1. The first thing each morning, write down five things you are grateful for.
My Thoughts
Typically there are more than one action step in these Powerquotes posts.  And typically, I create those action steps for you.   Today there is just one, because it was specifically suggested by Rabbi Lapin after he made the statement quoted above.
While I can't say that in the past I have done this action each morning, I can say I do it regularly and so I know its power.  I share it with full credit to Rabbi Lapin, and because it is profoundly powerful.
Hopefully, if you are reading these words, I don't need to persuade you of the importance of a positive attitude.  Actually, it isn't important unless you want to be healthier, happier, and have a  bigger influence on the world around you.  If you want more of any of those things, for yourself or those around you (since a positive attitude is contagious), taking today's action step will take you there.
So what are you grateful for – right now?