There are a lot of smart people in the world (both inside of companies and consulting to them) spending a lot of time, effort and money trying to develop leaders.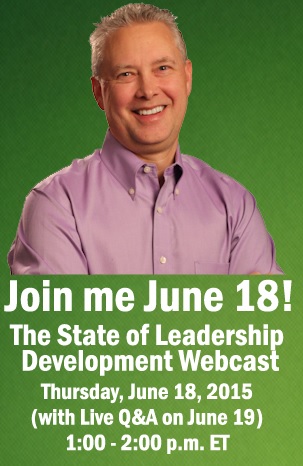 Unfortunately, we aren't getting nearly as good of results as we wish we were.
It is a dirty secret, that more and more money is invested in leadership development, and we still aren't getting the level of results we need. The return on investment is often, unfortunately, dismal.
People like me, don't want to talk about it, but it is true. And, I may not make any friends in the industry by sharing this information. But as a consumer of leadership development, you will definitely be glad I did.
This has been bothering me for a long time, and recently, after conversations with some Customers and with my team, I've decided to do something about it. I've decided to speak the truth about our industry, what we are doing wrong, and more importantly, how we can fix it. (And yes, it can be fixed and I will outline what is needed).
Hopefully I have whetted your appetite sufficiently now, as I can't give you the full story here – it will take an hour to lay out the information and the action plan for you.
How can you hear what I have to say?
By joining me for the State of Leadership Development webcast that I am leading on Thursday, June 18th at 1 pm ET. During the event, I will share my best thinking about this industry, the problems and how we can fix it.
Somewhat boldly, I am trying to change the conversation about this subject, raise the expectations of success, and commit our team to this new reality. If you are serious about leadership development, for yourself or for others in your organization, I promise you this will be a valuable hour for you.
You can register for this free event here – please join us, and invite others who you know could benefit from these ideas to join us too. (And catch up on the videos leading up to this event here.)