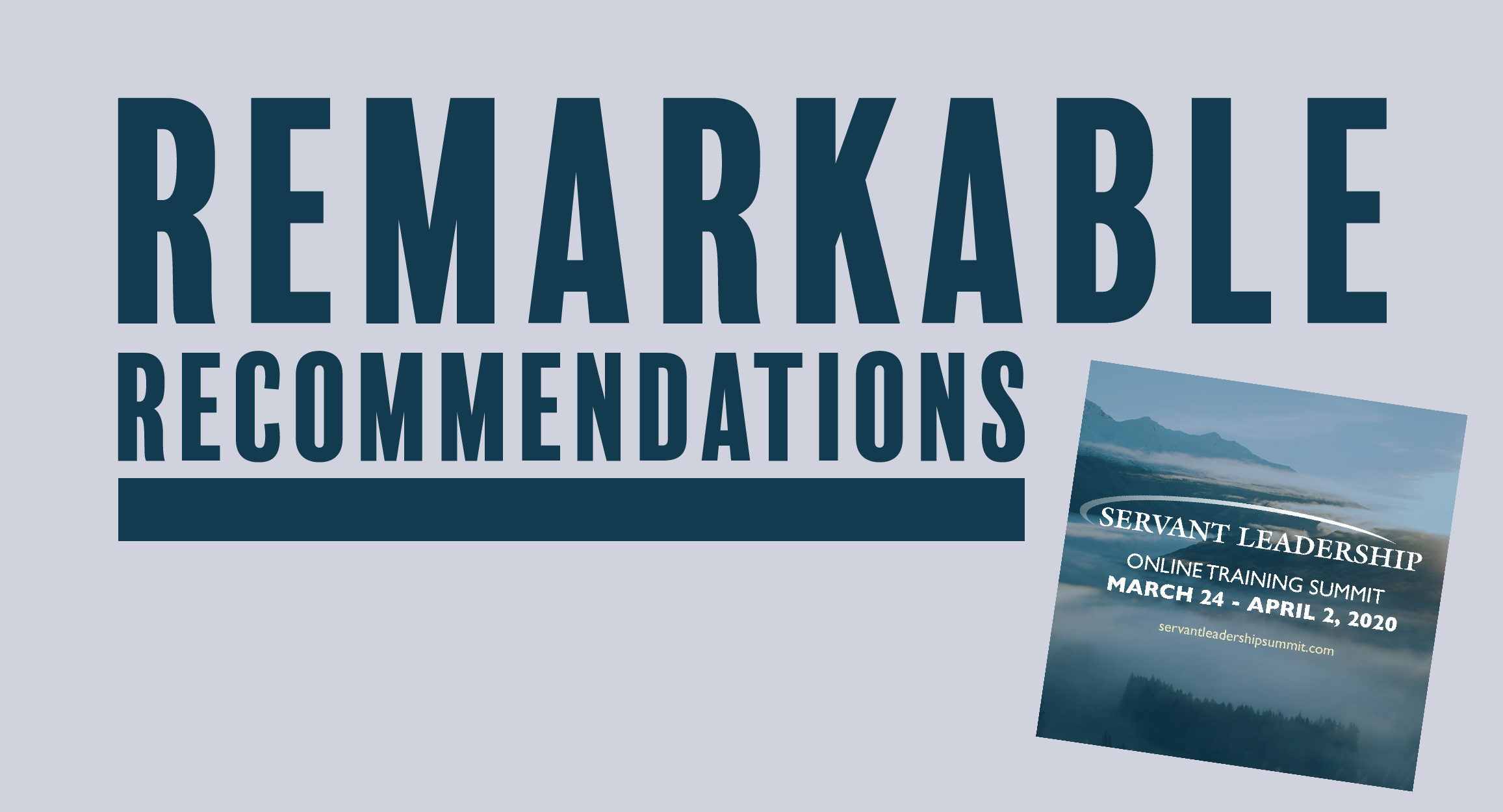 Whether you are a fan and believer of servant leadership or have heard the phrase and would like to learn more, I have a tremendous opportunity for you. Imagine having the chance to learn from some of the greatest luminaries of leadership thinking, CEOs of top companies, and more, all for free from the comfort of your computer or mobile device.
Your free registration gives you access to four speakers each day for ten days. All talking about what servant leadership is, why it is important for you and your team, and how the principles apply everywhere. That's 40+ leadership experts and expert leaders sharing their stories, examples, and principles. Helping you understand servant leadership on new and deeper levels than you ever have before.
While this is tremendously valuable for you personally, there are other ways to think about this opportunity too.
Creating Servant Leaders in Your Organization
Imagine all the leaders on your team or in your organization registering and using just one of the sessions as the basis for discussions about leadership, culture, and the future of your organization. The resulting discussion, relationship building, and cultural change could literally change the future of your organization!
Or imagine having different members of your team focus on different speakers, bringing back their key ideas to share with the larger group.
The Servant Leadership Online Summit will make a difference for you and for your organization, but not until you register. When you click the link to register, you will see the complete list of speakers. Prepare to be awed. The list includes (this is a very small part of the list – remember there are more the 40 total speakers):
Ken Blanchard
Jim Kouzes
Marshall Goldsmith
Jon Gordon
Liz Wiseman
Peter Block
Peter Senge
James Ferrell
If you had the chance to learn from any one of these people for 30 minutes at a conference, your cost would be significant. But when you register now, you have access to all of them (and many more) at no cost at all.
Among the people I didn't list above is me. I am honored to be a part of the group speaking at this Summit. I will be sharing my thoughts on servant leadership – many of which I have never shared in public before. I'm excited for the opportunity, and I look forward to knowing that you have joined the Summit and will hopefully listen in to my session too.
The Summit runs from March 24 – April 2. There's lots more to know about this amazing opportunity, and all the details, including how to reserve your free seat can be found here.