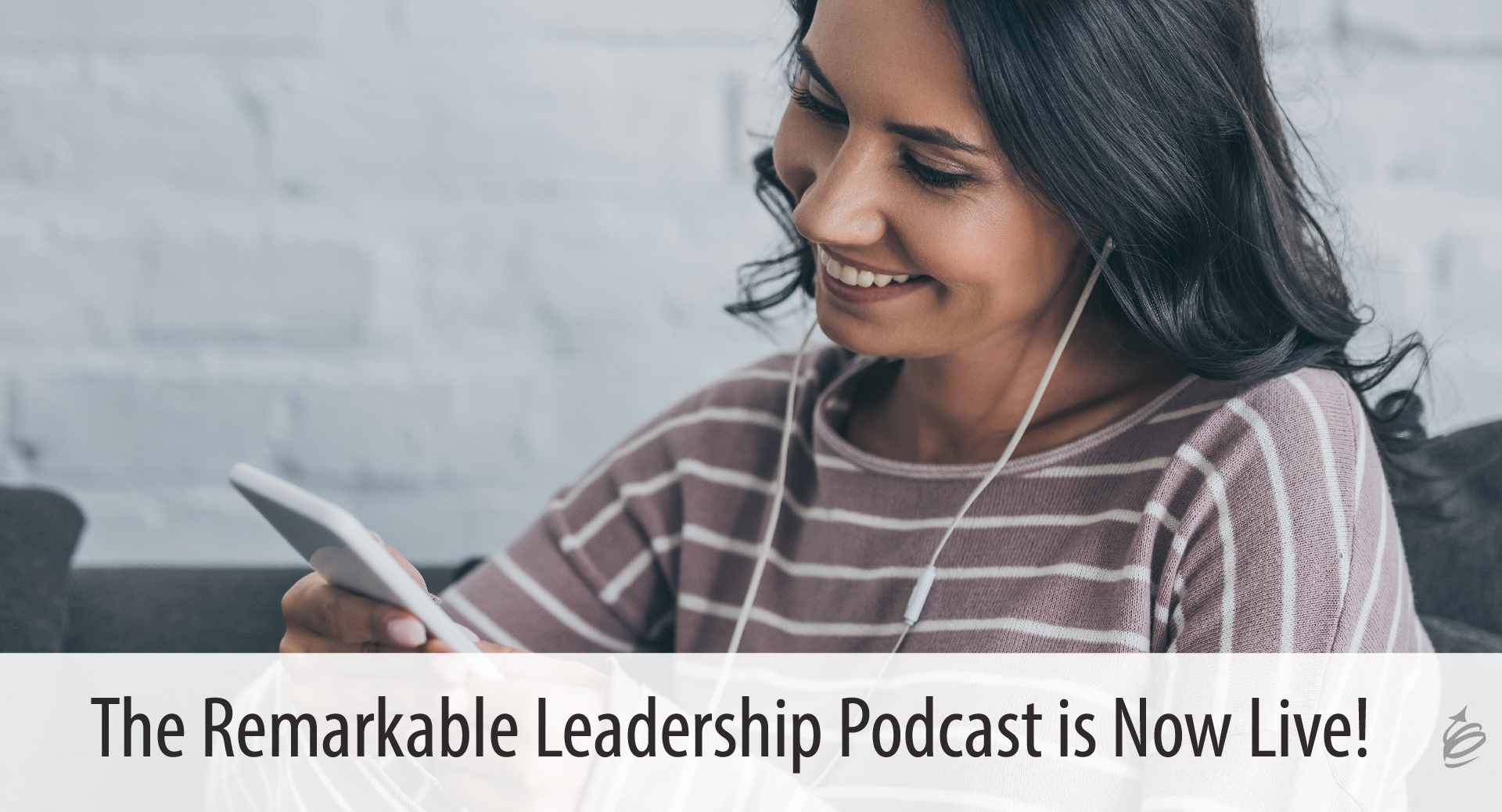 We've been recording The Remarkable Leadership Podcast since July of 2016. To date, I've had conversations with over 230 leadership experts and expert leaders. From the beginning, it has been my goal to make this the most engaging, entertaining, and useful leadership podcast available. Each conversation focuses on informing, inspiring, and encouraging leaders to learn, grow, and become more effective leaders.
Podcasts began as audio-only experiences. But a couple of years ago, we began releasing episodes as both audio and video – allowing you to pick the experience and learning approach that works best for you. You can find all past episodes and get subscribed to the podcast on your favorite platform here.
The Challenges
For all of the virtues of podcasting, there are, at least for my focus of leadership podcasting, two challenges that have persisted:
Podcasts have remained a passive medium. While I routinely ask and encourage people to think about how they will apply their lessons, recording offer a limited range of engagement options.
There is a time lag. Producing a weekly leadership podcast takes time and requires space on the calendars of both me and our guests. These facts mean that fantastic insights offered during the conversation aren't available to listeners for 1-2 months after the recorded conversation.
To overcome both of these challenges, we began experimenting. We started broadcasting these conversations live, and then publishing the recordings on the podcast on the regular schedule. Now the experiments are over, and the results are in. We will continue to offer at least some of future episodes of The Remarkable Leadership Podcast live several weeks before they are released in the normal podcast platforms.
How can you join us?
We will publish these episodes live in several locations. You can find them in my LinkedIn feed, my YouTube channel, or by joining The Remarkable Leadership Podcast Group on Facebook.
Connect with us in one of those locations, and then join us live for a future conversation. I would be happy to see your comments and include your questions in my conversations with our guests.