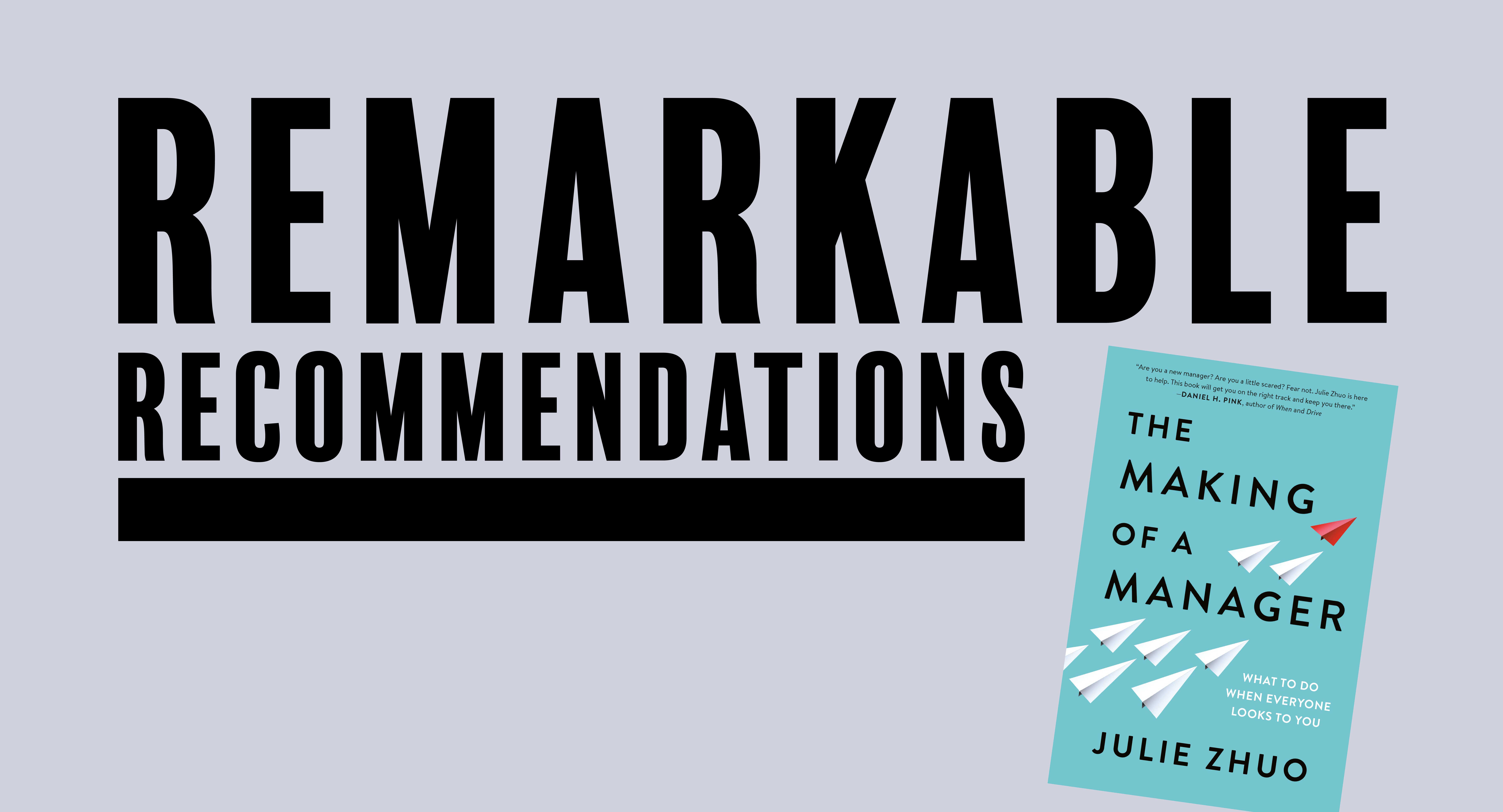 Chances are you are manager or anticipate becoming one. If you are a new manager, you know the challenges associated with it. If you have been through it, you remember. Imagine sitting next to someone who has been there and done it in high-tech environments. Do you think you could learn something about being a new manager from that person?
As the Vice President of Product Design at Facebook, Julie Zhou writes about technology, leadership, and design. Since landing her first leadership role at age 25, she has been passionate about helping other new managers through that transition into leadership. She has put those two sets of skills together to write The Making of a Manager: What to Do When Everyone Looks to You.
Because of her background and experience, The Making of a Manager is relevant and easy to read. The chapter titles show how relevant the book is and how it addresses real-life management issues. Chapters include advice on:
Your first three months
Leading a team (including one that is growing)
Giving feedback
Leading great meetings
Hiring effectively
Nurturing culture
And much more.
Having written From Bud to Boss, I know about the skills required of a new manager. The Making of a Manager is a great addition to the shelf of a new leader, as well as those who mentor new leaders. Buy yourself a copy, and a second one to share with others.
One more thing…
While you are waiting for your book to arrive, you can listen to the conversation Julie and I had on The Remarkable Leadership Podcast. We talked about the book and some of her best advice. We had a great time, and I believe you will benefit from the listen. Find The Remarkable Leadership Podcast on your favorite podcast app, or watch or listen to us here: https://remarkablepodcast.com/making-manager-julie-zhuo/