By John Baldoni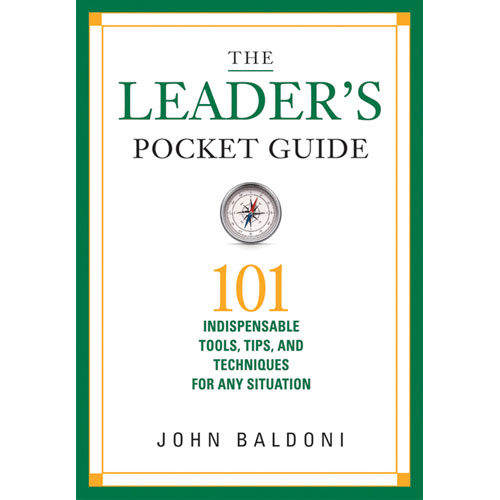 Take a smart, experienced leadership coach and writer.
Encourage him to write what he knows about coaching in one book.
Frame it around quick ideas and tips.
Make it small so it can go anywhere with you.
That is the recipe for this book.  It is small in size and while it might go in your back pocket, it might be a stretch.  Other than that though, this book meets the criteria listed above.
Author John Baldoni is a great leadership thinker and this book encapsulates some of his best thinking.  Each chapter/tip is short and to the point and they are grouped into three major categories – leading self, leading colleagues, and leading the organization.  The categories make great sense and provide a flow to the book.
This book needn't be read in cover to cover fashion, but rather in reference style – have an issue – get John's advice, or read a tip or two when you have a spare moment.
As good as this book is, it is one of the first books that I've read that I wish were available as an app – the tips are short enough to read on a tablet or a couple screens on a smartphone, and that approach would make it an even handier reference (and make it more portable).
That idea doesn't change the value of the book – get a copy and put John's ideas to work.