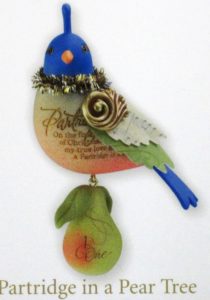 Twelve days ago I started a series of posts I called The 12 (Leadership) Days of Christmas.  In it I said that for each of the next 12 days, in keeping with the song, I would offer you a leadership task, designed to be a gift to both you and your team if you completed it and acted on it.  The full details, and quick links to the other 11 tasks/gifts can be found here.
I said you would be able to complete each task itself in 12 minutes or less, which has absolutely been true.  While the questions of each task can be nominally answered in just a few minutes, I purposely asked questions that could lead to soul searching and that would, if taken to heart, lead to significant behavioral or procedural change.
Perhaps it goes without saying that the greatest gifts come from the deeper reflection and action taken as a result.
I hope you take the the questions in this final piece of the puzzle and treat them with care.  Your specific answers to these questions can change the results you and your team get in the coming year.
Here they are. . .
 – Have you helped your team members set goals for the coming year?
 – Are their plans prepared to assist them in reaching their goals?
 – How will you assist and support them in achieving these goals?
 – What is the single biggest thing you could do support the achievement of these goals?
As a leader our role is to move our organization in the direction of it's goals.  The best way to do this is by assisting individuals towards their individual and team goals.
Our answers to these questions matter, because this is our job.
When we answer them effectively and take action when necessary, we are giving the gift of success to our organizations and all of the members of it.
Give this gift today, next week and next year.
I thank you for reading this, and the other posts in this series – they have been my Christmas gift to you.  You will receive far more gifts by completing each of them.