By Sharon Armstrong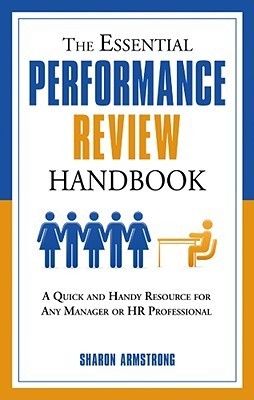 Most all managers and leaders do performance reviews, and most don't look forward to them.
This practical and broad ranging book may help.
About the final third of the book is a compilation of sample forms that an organization could adopt or adapt, but the first 130 pages applies to all leaders and managers –whether new to performance reviews or even those who have been doing them for years.
The chapters cover all the basics, but three chapters really stand out for me:
Chapter 1 – The Roots of Anxiety – here Armstrong talks about why there is so much angst and stress and dysfunction associated with many appraisals and appraisal processes.
Chapter 6 – Rating Error Traps – one of the biggest complaints I hear about performance reviews is the rating systems. This chapter does a great job of talking about the challenges here. I think this chapter alone is worth having this book.
Chapter 9 – Performance Reviews in a Changing World – with a world of tele-commuting and virtual employees as well as upward appraisals, this chapter helps think about these things in a meaningful way.
This book isn't a summer beach read, but it is a book with practical ideas to put on your shelf and review each time performance reviews come around. And if you are an HR role, the reasons for having the book are even more compelling.