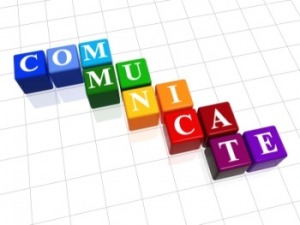 It doesn't matter where I go, or what I do, whether coaching, consulting, or training, the topic of communication always plays a part.  It makes sense – we are all dealing with other people and communication is not only critical, but unavoidable. So when I came across this quotation from George Bernard Shaw, I thought it would be worth sharing with you for your thoughts and actions . . .
The single biggest problem in communication is the illusion that it has taken place.
– George Bernard Shaw, playwright
Questions to Ponder
In what situations am I at my best as a communicator?
In what situations am I at my worst as a communicator?
Action Steps
Be more conscious and intentional with your communication.
Ask others if they understand what you said.
Spend more time in clarifying messages you send – and receive.
My Thoughts
Shaw's point is dead on.  Consider the following . . .  "I told them…"  "Don't they read their email?"  "Why don't they understand?"  "How many times do I have to tell them?"
How many of those things have you said, or thought (this week)?
We all get caught up in sending our message and assuming the other person understands.  After all, it is clear to us…
In the end, communication has only occurred when the message you sent has been received completely by others.  So, we think of communication as message sent, when in reality communication is message sent AND message received.
We can control the sending of our message; we can only influence the message being received by the other person. You can't make someone listen or make someone understand.
You will become a better communicator when you focus a bit more on the receiver and a bit less on your message – and when you stop assuming that the communication has occurred, just because you spoke.