By Lee Lefever
"Lucy, you've got some 'splaining to do!"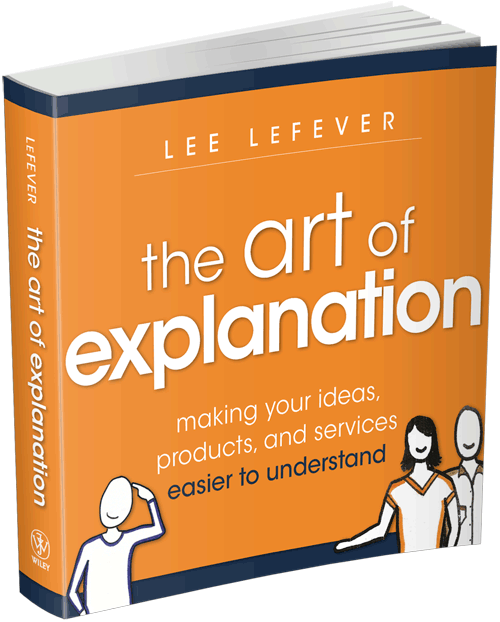 It's one of the most famous lines from one of the most famous television shows in history (in case you don't know, Ricky says it, and often, to Lucy on the classic, I Love Lucy.)
The fact is we all have a lot of 'splaining (or explaining) to do, every day.
You have ideas you want to explain.  You have products you want to sell.
You need to be able to explain these things clearly for ultimate success – and that is what this book helps you do.
Written by Lee LeFever, the founder of Common Craft, a company known around the world for making complex ideas easy to understand through short animated videos, it comes with credibility.
Because of what he has learned, he practices what he preaches throughout the book – after all he is trying to explain how to explain.  Because of that, the book is not only insightful, but visually pleasing and fun to read.  It includes examples, stories, links to other resources and more.
But what is actually in a book about "the art of explanation"?
Lefever lays out his process for explaining anything in a logical, effective way.  This basic process includes:
Agreement
Context
Story
Connections
Description
Conclusion
This book is unique and extremely useful.  I expect it to be one of the books I most apply in my work and daily life this year.   If you buy and read it, I believe the same will be true for you.