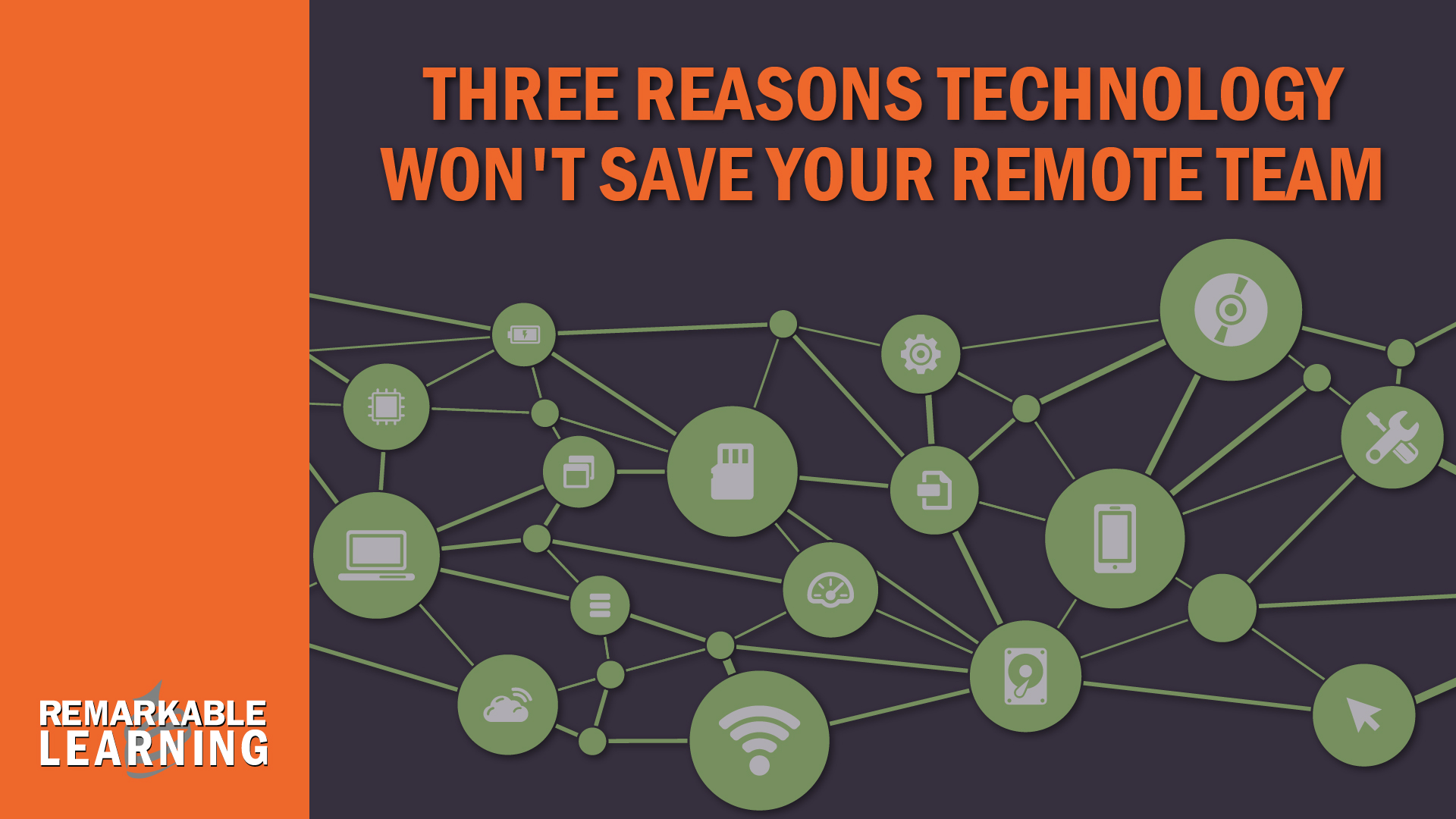 If you are on (or lead) a remote team, you have remote technology. You likely have licenses and logins for a variety of tools. You might have even added a new tool, thinking it would be the solution to the woes that face your remote team. And what did you find? Is your team woe-free when it comes to remote communication? Ultimately, you are probably dazed and disappointed that technology hasn't been your passport to the promised land of great communication and collaboration.
Technology isn't enough.
Wayne Turmel knows this, despite being a world-class expert in using many of these tools. He has even helped leaders and team members from around the world learn to use them, too. That is why he has created this completely complimentary webinar. Wayne can help you think through these challenges, put technological tools in the proper perspective, and begin to use the tools in a way that will make a real difference for everyone on your team.
During this interactive 60 minutes, you will learn:
Why leading remote projects, teams, and people feels so different.
How technology supports – or gets in the way – of communicating effectively.
Ways to choose the right communication and the best technology for the situation.
How to understand the unique challenges of communicating on remote teams.
What has to happen for teams to build trust and communication.
How to assess your team's readiness to get the most from the technology you invest in.
As you can see, there are ideas and applications not just for the remote team member or the long-distance leader, but for the organization looking to leverage remote technology more effectively as well.
You can join Wayne on September 18, from 1-2 pm ET, with our compliments. Gain the benefits described, and above all, get a fresh perspective on supporting greater collaboration and communication with, and greater results from your remote team.