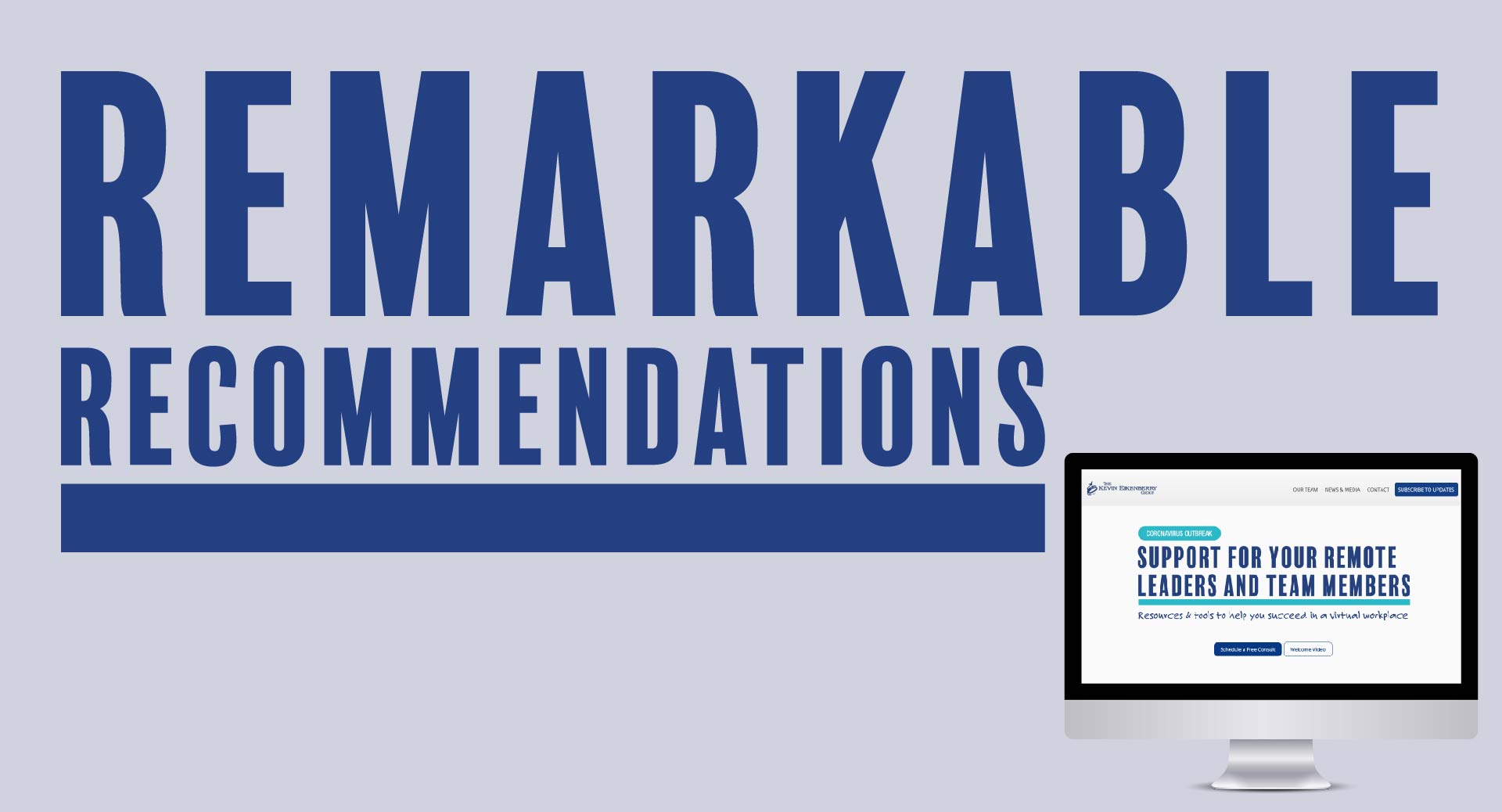 I'm blessed to work with a team of people who have, in large part, been remote workers for a long time. I'm doubly blessed that we have experience and expertise helping leaders lead remotely and team members succeed remotely. Given the COVID-19 pandemic, more people than ever need that experience. That's why I am so excited to share the resource portal we created to support remote work – both leaders and team members.
Monday, March 16, the idea was hatched. Wednesday, March 18, the site was released. It is our way of sharing what we know and to support remote work.
We Can Help
Some people are working from home for the first time. But even experienced remote workers (like our team) need support now. Because work has never been – for anyone – quite like this.
The subtitle of the site reads "Resources and tools to help you succeed in a virtual workplace" and that is what have created and will be updating daily (or nearly so). It includes free videos, articles, infographics, recordings of live Q&A's, recordings for full-length webinars (three which were delivered last week), and links to many other free resources.
There is even a way to schedule a free consultation with Wayne Turmel, the co-founder of our Remote Leadership Institute.
And, while we hope you bookmark and share the site with others, you can also subscribe to get updates regularly via email.
I already know about the new section we will be adding soon – and it will be amazing and I think different than anything I am aware of on the web. It's now up – it's called A Dose of Fun – giving you links and suggestions to lower your stress, provide fun and diversion for you and your famil.y.
Bottom Line
If you:
are trying to figure out how to work and lead remotely (or do it better),
are working from home for the first time (or doing it full time for the first time),
want to support others you know who are now working remotely,
Are looking for a dose of fun to deal with the new world we live in,
We've got you covered. We're doing everything we can to support remote work.