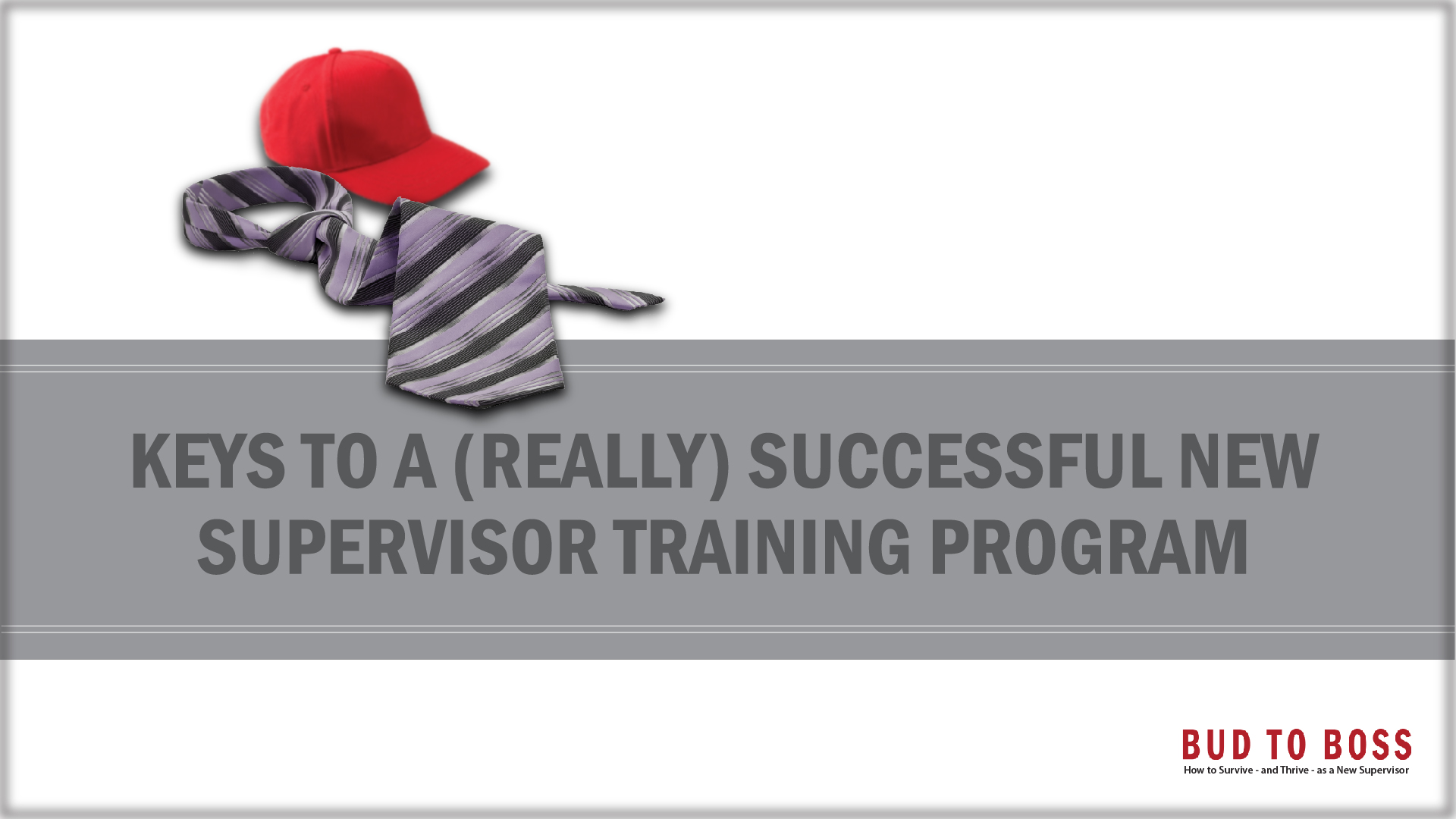 If you have an organization of any size, you have new and front-line supervisors. And chances are they are frustrated, and so are you. Do you have trouble identifying front-line supervisor candidates? Once you find them, do you have trouble further developing their leadership skills? Is it hard to keep the good ones? If so, you need to keep reading.
If any of those things are true, you have pain around developing people in those important roles.
Because I have been working with organizations to develop their new and front-line leaders for over a decade, I have seen what works … and what doesn't. Unfortunately, far more people are doing what doesn't work, or worse, doing nothing at all.
That is why I created a webinar titled, Keys to a (Really) Successful New Supervisor Training Program. The lessons here are too important to your organization, to your new supervisors, and to those they lead to keep these ideas behind a payment barrier. That's why this interactive, practical webinar is yours just for registering.
Register to attend (and invite colleagues to register as well) if:
You have a process for developing your new supervisors, but you know it could be better.
You have no process, know you need one, and don't know where to start.
You want to raise this issue and conversation in your organization, whatever your reason.
Having a team of effective front-line leaders is the foundation of a successful organization. And if you don't have a plan for helping those new to leadership successful, that foundation is a pipedream. Join me on August 13th from 12:30-1:30 ET for this important webinar. You will leave with ideas that you can immediately apply in your organization to get lasting improvement for your new and frontline supervisors.