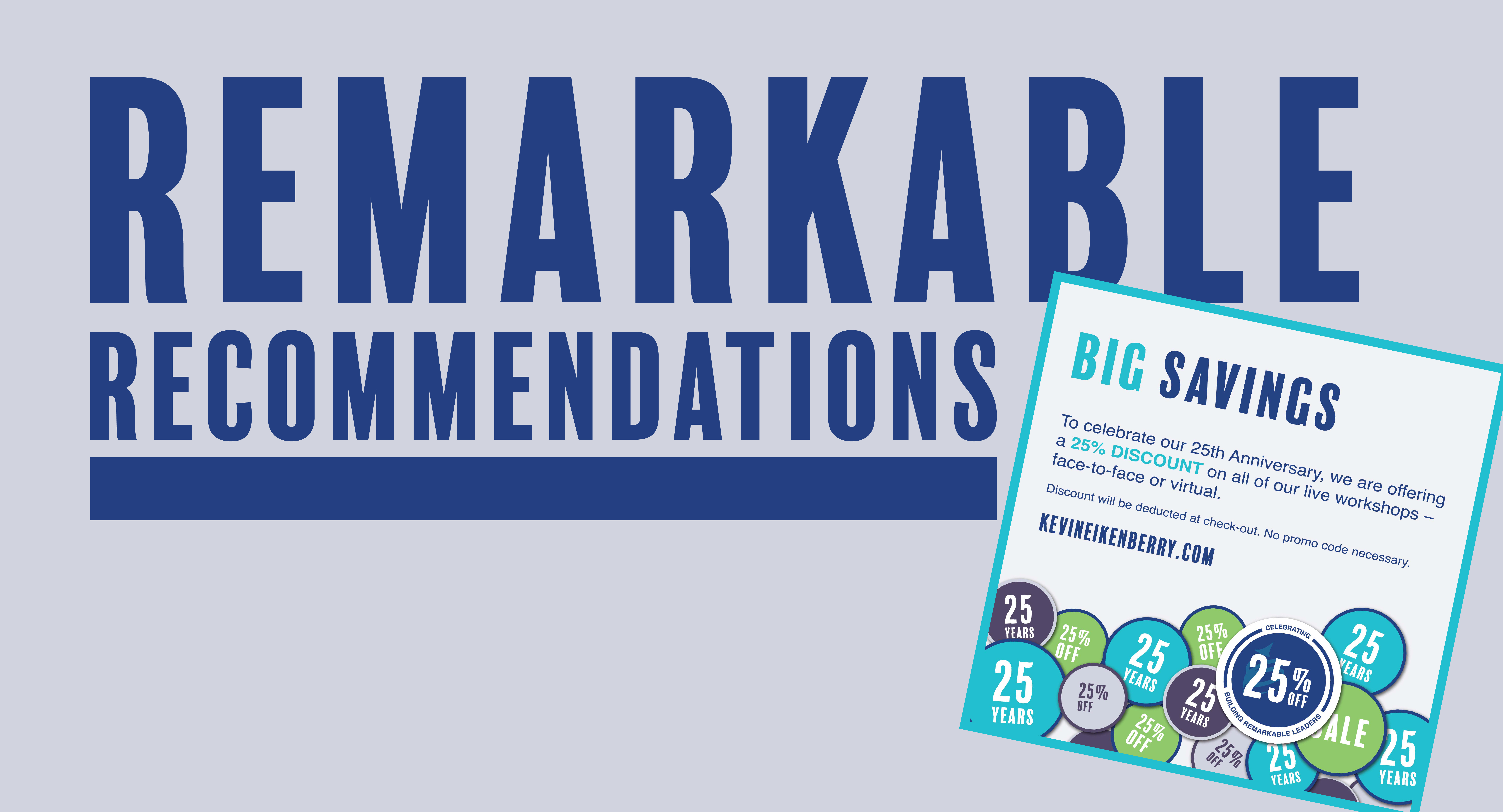 There are three months left in the year, which means people are starting to plot and plan how they will spend the remainder of their budget – including their training budget. Whether you want to make sure you use what's left wisely or are concerned about how to stretch it to meet your needs – we can help.
I won't bury the lead any longer.
For the month of October, purchases of all our live learning experiences – whether face-to-face or delivered virtually – are being discounted 25%.
Why are we doing this?
On the surface, we are doing it so you can help us celebrate our 25th anniversary in business. Rather than throw a party for us, we'd rather that you – our Customers (and future Customers) – benefit. After all, without you we wouldn't be here!
Granted, that was the initial and primary reason for this October 25% discount opportunity. But it isn't the only reason . . .
We talk to Customers every year facing tight training budgets as we move closer to the end of the year. While sometimes a slight delay solves the problem, next year's training budget is usually already set by now also. Yet the training needs continue to shift, due to changing business goals, turnover, promotions, and more.
That is why we wanted to help.
Now you have all month to plot and plan, and still have time to save some serious cash on you pressing training needs. This may allow you to make training available, or it might allow you to send 25% more people than you ever thought possible.
What is included?
This includes all our scheduled learning experiences through the end of next year year. Some of them are traditional face-to-face learning experiences, and some are delivered virtually – so you don't even have to leave the office.
Here is the list:
From Manager to Remarkable Leader Workshop 
Coaching with Confidence Workshop 
Remote Leadership Certificate Series
If the dates or times don't work, but still want to take advantage of the discount, you can prepay now and select the dates later – even if they are beyond next year. Just email Laura Davis or call her at 317.387.1424 x 12, and she will help coordinate and help get your questions answered.
How Do I Claim the Discount?
It is simple! When you click the links above and move to check out, the discount will be automatically applied. If you work with Laura to prepay before you select times, the discount will be applied then too. Either way, it is easy-peasy for you to save 25%!