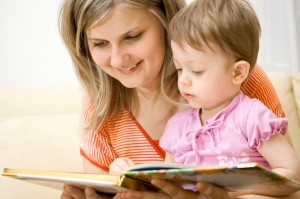 Last Saturday, I attended the Purdue Ag Alumni Fish Fry. This is an annual event that brings together over 1500 people who are friends of Agriculture and many, alumni of Purdue University's College of Agriculture.  As former President of the organization, I look forward to this event each year. At this year's event, I thought about what happened at last year's event . . .
Along with great fellowship and food there were awards given, and, as you might guess, many speakers. The Lieutenant Governor spoke, a Congressman spoke, the President of the University, and the Dean of the College of Agriculture spoke.  There was also a keynote speaker – a former congressman and U.S. Secretary of Agriculture.  I listened to each, and learned something new from most all of them.
The person whose speech I've truly remembered, and more importantly, whose message has remained with me, was the Executive Director of the Ag Alumni Association, Donya Lester. Donya is a good speaker and a fireball. Each year, her talk is fun and useful.  Last year though, I'm confident her message had a much greater impact.
Why?
Because of the story she told.
Donya told the story of an alumnus she had met at an alumni event. This young woman told her story about becoming the first person in her family to attend college. She said that her family was of limited financial means and that she hadn't really thought about college, until an Extension Agent in her county began talking to her about Purdue. This Agent, an employee of Purdue and an alumnus, sparked a fire in the young woman, encouraged her, and helped her weave her way through the financial hurdles that allowed her to graduate as a "Purdue Ag."
The young woman said that something she had done warranted being written up in the local newspaper.   Her mother, who worked on a factory floor was at work one day, when the boss came out of his office holding the newspaper article. He stopped the machines and had everyone gather around. He then talked about the article and congratulated the mother. Her coworkers clapped for her.
Donya then said the young woman said, "no one had ever clapped for my mother before in her life.  And if it hadn't been for people believing in and helping me, I'd have never gone to Purdue, and my mother wouldn't have had that moment."
Now, I know I haven't done that story justice (after all I heard it a year ago – but isn't that part of the point?). And I know that most all of you don't have the context or connection to Purdue that Donya's audience had. Even so, when I tell you that her message in her 5 minute talk was for all of us in the audience to tell the story of Purdue Agriculture in our communities, you can see why her message will be remembered, can't you?
Stories are powerful. Well told, they will be remembered. Told at the right time to the right audience for the right reasons, they can move us.
Why did I share that story with you?
To prove my point.
Yes, the story itself matters, but at least as important is the effective telling of it, telling it at the right time and to the right audience.  Most important though, for us as leaders, is knowing exactly why we are telling it, and telling it expressly to make that point.
Donya chose this story to influence her audience to a very specific point. There was an action she wanted us to take. Her purpose for the story wasn't to show off her story-telling skills, it was to drive us to action.
Our keynote speaker, Secretary Dan Glickman, told an interesting personal story about when he was Secretary under then President Clinton. It was an interesting story. It was well told. It was even kind of funny. I remember it, but it didn't move me to action. In his defense, as a keynote speaker at that moment, his goal wasn't to move or persuade us in any way.
As leaders though, we aren't telling stories for the same purposes as Secretary Glickman. We are telling them for a reason. We are telling them to influence and to truly communicate a message. We are telling them for Donya's reasons, not Secretary Glickman's.
Making the decision to find and craft stories for these reasons will make a big difference in the results you get as a leader/communicator.
It is worth the effort.
Remarkable Principle:  The best leaders use stories purposefully and effectively to inform and inspire; to truly communicate an important message!