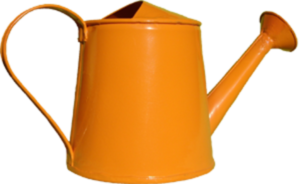 I've read a lot of Ralph Waldo Emerson over time, but never, that I can recall, had I read this, until yesterday.
"Sprinkle joy."
 – Ralph Waldo Emerson
Questions to Ponder
When do I sprinkle joy?
Where do I sprinkle joy?
How can I sprinkle more of it?
Action Steps
Find ways to bring more joy to your life and the lives of people around you.
Look for little, regular-part-of-your-day ways to bring joy to others.
Then start sprinkling.
My Thoughts
Sometimes a quotation says it all itself.  I suppose that is why many, me definitely included, are drawn to them.  This felt so complete to me that I almost bypassed sharing it here, but I couldn't get it out of my mind yesterday, so I took that as a sign to share it here.
Merriam Webster defines sprinkle as a verb, in the context of this thought in this way:
1: to scatter in drops or particles
2 a : to scatter over
b : to scatter at intervals in or among : dot <sprinkled the speech with quips>
When I think of the word "sprinkle," my first image is a sprinkling can which scatters water to a plant to nurture it.
Think about how much different your day, your environment, your energy level, and your results would be if you had someone sprinkling, nurturing, and scattering joy all around you.
The good news is you can do it for yourself and others.
Anyone can do it, in any situation.
Just start sprinkling.