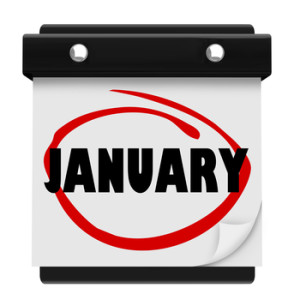 My calendar shows January 8th – which means we are already more than one week into the New Year.
Which means that a goodly percentage of those who set resolutions have already broken them.
Which also means that there are many people who planned to set goals during the holidays – and definitely before January 1 – who still haven't, and are feeling bad about it.
Over the past few weeks, you've likely read lots about goals and resolutions (I wrote about resolutions here). Today, you are going to read a bit more, but it is likely a different perspective.
Here we go . . .
Don't set goals.
What? A leadership expert telling you not to set goals?
Kinda.
Don't set goals . . . if that is all you are going to do. If your organization mandates team and/or individual goals, you probably write them.  You get people thinking about the possibilities; you might even raise morale a bit. Until you take no action. If all you are doing is setting goals and taking no action, it is worse than doing nothing. (Sounds like many people's resolutions, doesn't it?)
Don't set goals . . . if you don't have a clear and meaningful purpose in achieving them. (Tweet that) The why is what will keep you moving forward and is the single most important factor in your ultimate success. It is sort of like buying a car but never buying any fuel.
Don't set goals . . . if you aren't going to immediately plan for their implementation. (Tweet that) At the time of setting the goal and having a clear purpose, energy and emotion are high. You must capitalize on that moment in time and start building your plans for achievement right then. Besides, if you don't get started on the plan, you won't achieve anything anyway. (If you have the first two but don't have your plan yet, it isn't too late – but get started now!)
Don't set goals . . . if you are aren't serious about achieving them. (Tweet that) You may not reach every one 100% or in the timeline you hoped for. But if you aren't committed, why even start? This causes a problem in the short term – it is a waste of your time and effort. But in the bigger picture, setting goals halfheartedly or cynically sets a precedent, builds an insidious habit.
Yes, I believe in the power and importance of goal setting; for us as individuals, for teams, for families, and for organizations. But they must be set for the right reasons and with the right intention. If you have that part right, get on with setting your goals.
If not, stop.
Get that all settled before you set a goal, because if not, they won't work anyway.