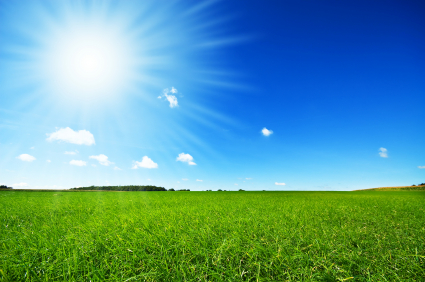 "Perfect song on the radio
Sing along 'cause it's one we know
It's a smile,
it's a kiss
It's a sip of wine, it's summertime
Sweet summertime"
That's the chorus of Kenny Chesney's hit song Summertime (full lyrics can be found here).  And while those might not be the words you'd use, and while the calendar says it isn't summer quite yet.    If you live in the United States, you pretty much know  . . . it's summertime!
But can you tell that in your workplace?
A generation or two ago, the working world was different.  Then even when you were indoors, you had a more clear sense of the time of the year.
But today… it is different.
Think about it – when you are in the office, the temperature is about the same any day of the year.  Depending on your environment you might work in mostly or completely artificial light.   Yes you know the weather when you come in and when you leave, but does the season of the year have any impact while you are at work?
There is a reason a song like a quoted at the start of this was a hit.  We love summer!  Sure there are songs about every season of the year, and there are special things about each one, but there is something about summer, isn't there?
What if we brought that "something" to work with us, or used that feeling and the advantages that summer can provide to make a difference in our work?
Here are six starter suggestions to help you do just that:
Take a walk. Stuck on a problem, or need a break?  Why not take a break by walking in the sun?  You will get some exercise, open up your mind and likely come back with a fresh perspective and possibly a solution to your challenge or problem.   If you can't get away from your desk (it might be hard to do that if you are in a call center or manufacturing line,  for example), take a walk on your lunch break.  The exericse and the sun will do you good.
Have a meeting outside. Remember in school when students (you) begged the teacher or professor to have class outside?   In my experience the teacher gave a ton of reasons why you couldn't do that.   Ask yourself why you couldn't have your meeting outdoors?  I'll bet you can't find many justifiable reasons!  Start with your team, and do it with other meetings if you can.  It won't work for every meeting situation, but give it a try.
Have a walking meeting. Let's put the last two together.  If your meeting is just two or three people working on an issue or discussing something, why not do it while taking a walk?  It will change the dynamics (likely for the better).   It won't work for all meetings, but if it could you will love the change of pace and the fresh air.   I often sit outside or walk outside when on a conference call.  If notes aren't needed, I consciously use my cell phone so I can get up out of my chair and change my scenery and perspective.
Try a different schedule. There is more daylight in the summer, and there are lots of things that people want to do in the summer that they don't or can't do other times of the year.  If possible, let people alter their schedule a bit.  In the big picture, this idea might work for you as a leader to change your team's summer hours. Maybe that is outside your ability to control or influence.  Even if you are just thinking about your own personal schedule, are there ways to adjust it to take advantage of summertime?  If so, do it!
Have a Barbeque! Why not have an outdoor lunch?  Yes you can cater it in, but why not do it like it was in your backyard?  Make it a chance for people to share the work, bring the food and enjoy each other's company.  Who knows, a business relationship might develop or sticky business issue solved between bites of a burger.
Vacate for Vacation. Most people take at least a bit of vacation during the summer.  If that is you, really get away (from the electronic tethers even if you aren't going far geographically).  If you are the leader, encourage people to use the summer for a least a short getaway to refresh and revive.
Some reading this in different parts of the world are far from summer – and some live in climates where the weather related advice above could be done anytime.  Regardless of your situation, when your weather is summer-like, try one or more of these tips.  It could refresh your spirit, re-invigorate your energy, and put a little summertime in your workday.