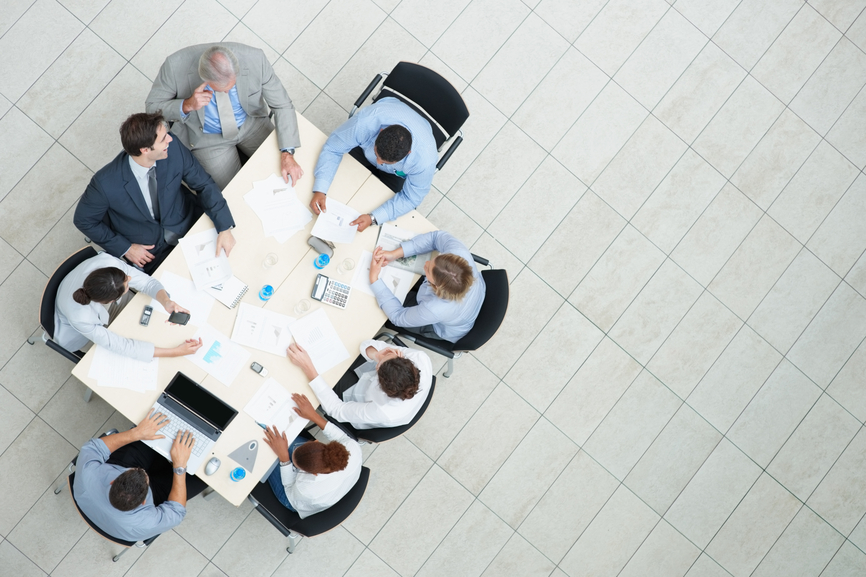 Here's a safe bet.
If you are reading these words, you've been in a meeting this week.
Here's a nearly-as-safe bet.
You've been to at least one meeting recently when you were disengaged, bored, or wished you could have been at your desk getting some "real work" done.
While this article can't (immediately anyway) reduce the number of meetings you attend, it can help make the most of those meetings you do attend.  There are at least three reasons why doing what I'm suggesting here is in your best interest.
The big picture reason: Being a more effective participant might make a difference in the meeting, the solution and the results.
The personal reason: Being a more effective meeting participant might get you noticed (by the right people) for your engagement, ideas and presence.
The lowest common denominator reason – Being a more effective meeting participant might keep you from falling asleep.
So, how do you do it?  Here are seven suggestions.
Come prepared.  If there is an agenda, review it.  If you need to bring materials, bring them.  If the agenda suggests certain topics, think about them before you arrive.  If there isn't an agenda, a quick message or conversation with the leader/facilitator might help you be ahead of the game before the meeting begins.
Think before you speak.  Admittedly, this is easier for some people than others, based on their communication style.  What I'm talking about here is less about style and more about substance.  Thinking before you speak means that when you open your mouth you have a point, know what it is, make it and then shut up.  One of the behaviors people hate most in meetings are people who dominate and talk too much.  Don't be that person.
Be willing to speak.  This too is easier for some people than others.  If your tendency is to sit back and just observe, be willing to share your point of view and ideas.  People won't know where you stand unless you tell them.
Listen.  Open your ears and your mind. Remain mentally engaged. (Hey, you could even take notes?!) You will likely learn something – and when you do speak, your points will be more effective and relevant.
Ask questions of others.  As you listen you may help the group (and other participants) by asking follow-up or clarifying questions. Often no one takes this role – and when someone does it will speed up the flow and results of a conversation or meeting.
Facilitate.  If your meeting has a skilled facilitator, this might not be required.  In my experience however, this often isn't the case.  Be the person that asks the group what is missing.  Be the person that invites people that haven't spoken to engage.  Be the person who thinks about the process, not just the task of the meeting. Do it carefully and for the group's benefit, not to look important or impressive.  The goal is to help the group be more successful.
Put your phone away. Be the person who is truly engaged in the meeting.  If you are doing the other six things on the list, you won't have time, or interest in checking your phone anyway.  And if you truly think you can multitask, you are wrong.
There is a theme here – it is called personal accountability.
It isn't your meeting, but you are a part of it, and of its success or failure.  In the end, taking the actions I am suggesting are completely in your control – and taking these actions will improve your meetings and your feelings about them.
And what about that number of meetings comment I made at the start?  As you take responsibility for yourself and the meeting as a whole, the meetings you attend will become more effective.  Maybe, just maybe, they will improve enough that one less meeting needs to be scheduled, because you solved the issue in the first one.
Hmm… less meetings? That would be a good reason to apply these ideas, wouldn't it?