Until recently, when people thought of the word team, they thought of a group of people working together in close proximity. This applied to any sort of team – be it sports or work.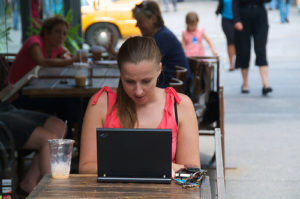 Of course, the world looks different now.
While sports teams still need to compete on the same field or floor, working teams can be spread out by time, geography or in just about any way you want to define "apart".
Welcome to the world of virtual or remote teams.
Because our thinking doesn't adjust nearly as fast as our reality does, people are continuing to try to apply old team approaches to the new virtual team realities. And in case you are curious, this reality isn't going to change, so playing ostrich or waiting for things to go back to the way they were isn't a very effective strategy.
Whether your team is separated by half a world, half an hour, or half of your people work from home part of the time, you have a virtual team.
This article will provide seven keys to help you lead more effectively in this new reality – all are things I try to do with my virtual team.
Clarify Expectations. Having mutually agreed to and understood expectations are hard when you work together closely. They are even harder when you don't see each other regularly.  Crystal clear expectations make everyone more productive and reduce the bad assumptions that can multiply when there is less regular conversation.
Focus on Results. If you don't see your team members all of the time, you have fewer things to give them feedback on – except for what is most important anyway, which is results.  Don't worry about how they are spending their time or when they do their work. Focus on results. Are they meeting or exceeding expectations? Are they delivering what they promise? Keep your focus there, where it belongs.
Invest in Relationships. Relationships are harder at a distance. How often have you heard people say that when people start dating at a distance? When your team is virtual, make time to build relationships. Look for ways and encourage team members to do this with each other as well. It will pay dividends in reduced stress and conflict and higher productivity.
Turn up the Trust. As a leader, you must trust your team members more.  Grant trust and expect the best.  Expectations must be clear, and communication frequent, but trust is critical to the success of your virtual team. Foster it with your team members and between your team members.
Be Patient. Some things will take more time when you aren't in close proximity. Get used to it.  Be patient with the process as you look for ways to streamline and improve, just like you would any other work process. Just don't expect virtual teams to be able to do everything faster – be patient.
Create Actionable Meetings. Meetings that are efficient and productive are key to a virtual team's success. Schedule short meetings with clear agendas. Push side discussion off-line and keep everyone engaged when you need to meet via technology.
Turn to Technology. Speaking of technology, use it. This article isn't meant to suggest which tools you should use, but use them! If you are inside a corporate firewall, use whatever is available, and push the envelope with external tools as needed to be most effective. By asking some questions and doing a bit of reading online you can likely find a tool to support any challenge your team faces. Use those tools.
While many of these keys apply to any team situation, they are even more important and important in different ways when your team is remote.  Apply these ideas immediately and consistently and you will find your virtual teams working more productively with less stress and confusion.
---
And for even more resources for leading remotely, with less stress and more success, check out our Remote Leadership Certificate Series.

photo credit Ed Yourdan