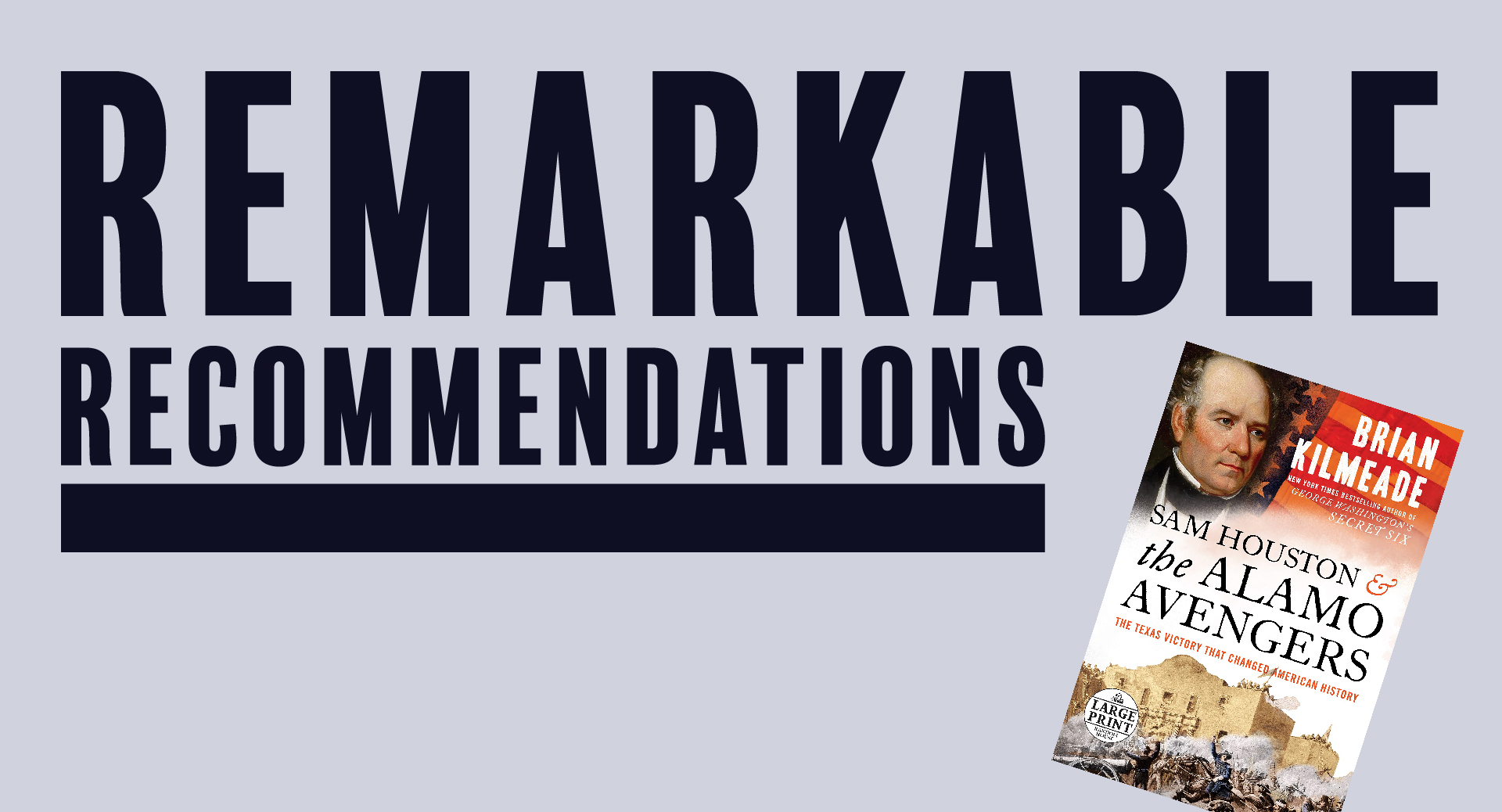 Winston Churchill said, "Those who fail to learn from history are condemned to repeat it." This is reason enough to be interested in history. Yet, I know many people equate history with a bad high school experience. And if the history being suggested includes the Alamo, many would say, "Oh, I saw the movie with John Wayne." Today, I'm recommending a book about the Texas fight for independence from Mexico. It includes the Alamo, but is more broadly focused on Sam Houston's leadership.
Sam Houston and the Alamo Avengers: The Texas Victory that Changed American History isn't the first book about the Texas Revolution or Sam Houston's leadership. It is, however, a recent best-seller that is very readable with applications for us as leaders today.
Can we really learn something from events in the 1830's and have them be relevant today? Churchill thought so, and so do I. This account talks about Sam Houston's leadership – how he came to lead. It explores why he cared about Texas and its independence. Author Brian Kilmeade details Houston's great strengths, as well as his blind spots. Reading an account of any leader that shows a balanced view of their strengths and weaknesses helps us look at ours more effectively.
This recounting of the fight for Texas independence is riveting. Outlining the importance of communication (or lack thereof) to organizational success, the power of vision, the value of understanding the motivations of those we lead, the need to improvise, and much more.
There are several reasons to read this book beyond the obvious ones of interest in U.S. or Texas history. I encourage you to consider learning lessons from Sam Houston's leadership from this book. Take those lessons from so long ago and apply them to your real-life leadership journey today.