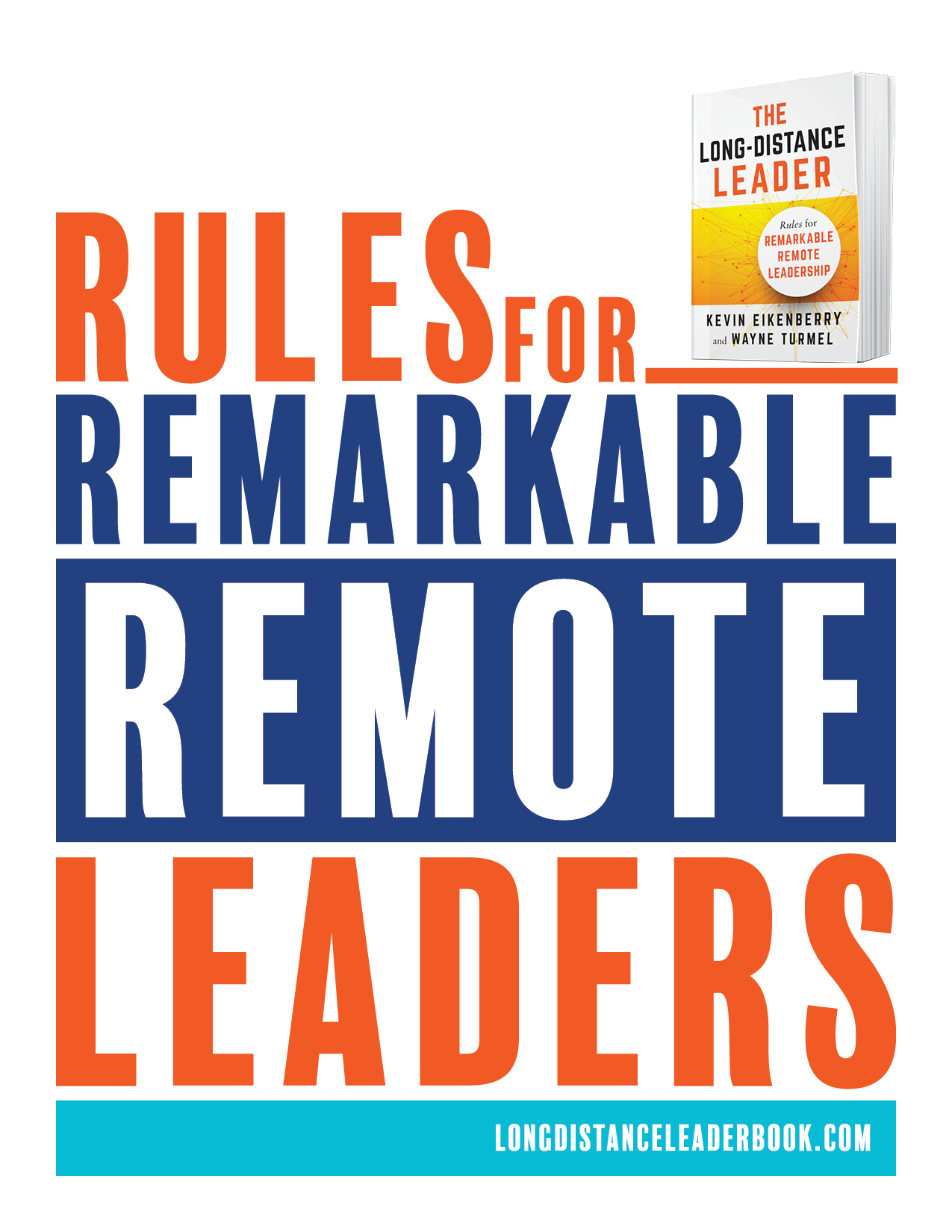 Just one team member working apart from you and the rest of your team makes you a remote leader. This is one reason why we are so excited about the upcoming release of our new book, The Long-Distance Leader: Rules for Remarkable Remote Leadership. Notice that the subtitle promises rules; and in the book, we deliver on that promise. There are 19 rules that we uncover and describe in detail.
Starting today, you can get those rules without buying a copy of the book. By simply registering here, you can get an e-book that shares each of the 19 rules with a one sentence summary, delivered in a graphically pleasing manner. We have been posting these on social media over the past several weeks. We decided to compile them in one document in case you missed some or want them all in one place.
Why did we produce this free resource for you?
We want leaders to succeed, and we think these rules can help them.
This gives people the tips even if they won't buy or read the book.
We hope you will love it and point others here (via email, social media, or carrier pigeon) to get a copy too.
We hope it will spur you to order your copy of the book for yourself or other remote leaders.
Essentially, we created this pretty e-book to give you tips and inspiration for leading a remote team more effectively, in bite-sized chucks. Please take advantage of our offer, and if you like it, share it with others.