Many people reading these words either took piano lessons or paid for their children to take them.
I don't think it would be much of a stretch to say that everyone reading these words knows someone who has taken piano lessons.
If they can play piano at all, how many lessons did they take?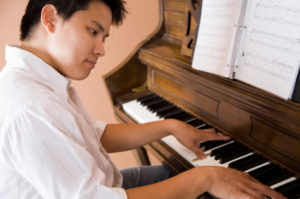 In our organizations today, we want people to learn important skills like leadership, communication, project management, problem solving, building an excel spreadsheet, and (literally) thousands of other things.
Back to our piano lesson takers — did anyone ever expect them to be able to play the piano after one lesson?
Yet, much of the time, we treat training for skills at least as complex as playing the piano as a once-and-done event.
If a budding piano player can't play after one lesson, we don't blame the instructor or the lesson. Yet if a person comes back from training and they haven't mastered the new skills, too often we assume there is something wrong with the training.
It's not the training, the instructor, or the learner.
If you want your people to grow and build skills this year, treat your learning like piano lessons . . .
Keep taking lessons, and between lessons,  practice what you are learning.