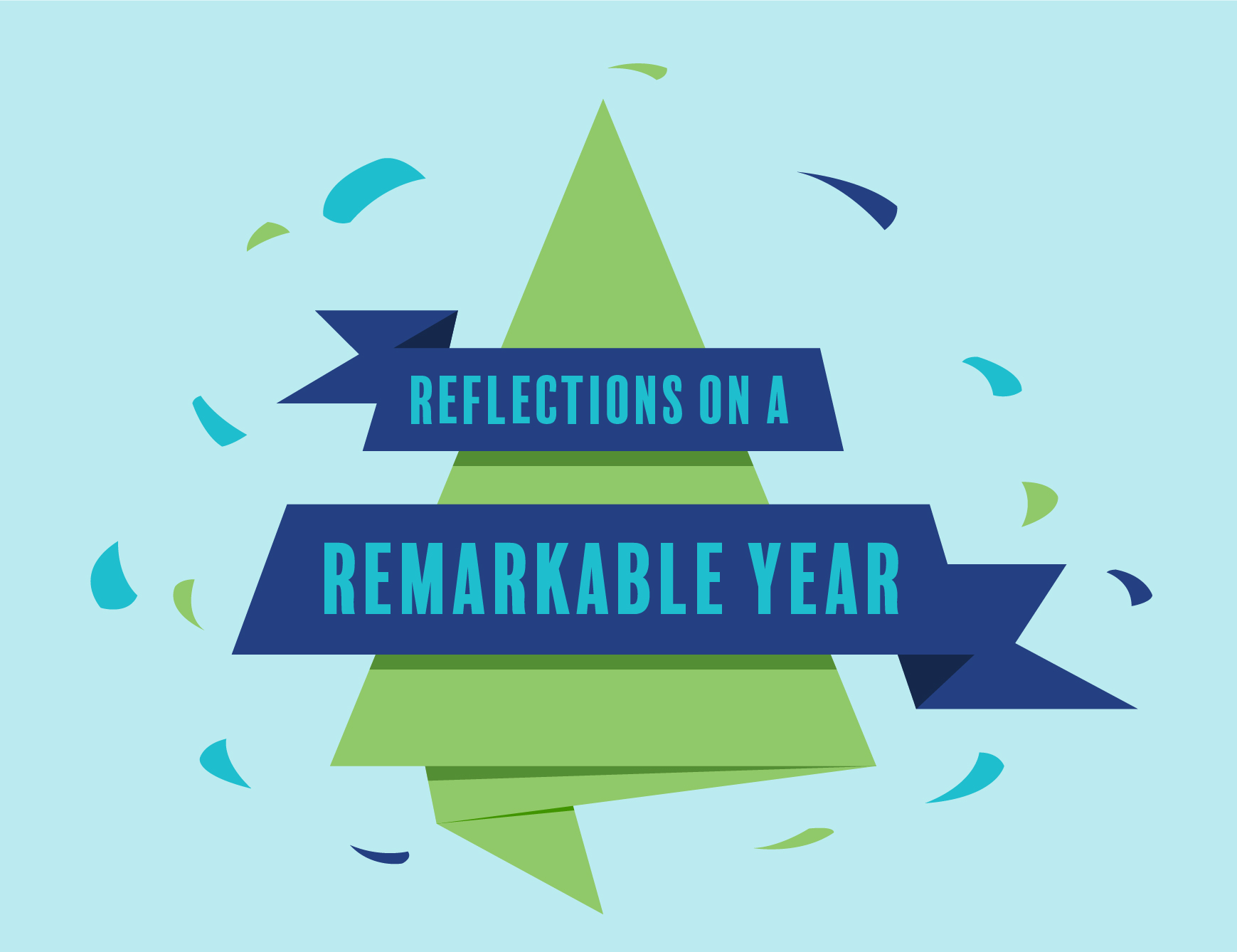 As the year closes out, I've been looking back at some of the accomplishments of our team. I share them with you here intentionally, not to brag, but for three specific reasons:
To celebrate success. As leaders, too often we allow our teams to move from one thing to the next without proper recognition of effort, progress and success. I know I can get better at this, but hopefully this prompts you to think about this habit for yourself.
To model reflection. I am a big believer in how reflecting on the past can be a springboard for learning moving forward. While reflection alone isn't enough (I recorded this Remarkable TV episode that says more about this – and shares the word I created), it is a needed, and underutilized practice for individuals and teams. I hope this prompts you to reflect in the coming days – and create this habit for yourself.
To let you know how else we can help. Many of the items below you might not be aware of, and might be exactly what you and your team need now. If so, we would love to talk to you about how we can help. Contact us if you want to learn more.
This isn't (even close to) a complete list and it isn't in any particular order; but this is some of what we accomplished as a team at The Kevin Eikenberry Group this year.
We revamped and relaunched The Remarkable Leadership Learning System. One of our flagship products, The Remarkable Leadership Learning System helps leaders build their skills as they do their work, focusing on one skill each month. We updated our offering and our processes to make it more relevant for leaders and easier to make it a part of the busy working life of a leader.
We created and released The Remarkable Performance Development product (with HRDQ). Organizations and individual leaders struggle with performance management processes and performance reviews. We created a four-hour learning experience to help your leaders do this in a way that really works! We partnered with HRDQ to create this "training in a box" product where you buy the Facilitator's Guide and the workbooks and adapt this to your organization's needs. You can learn more here.
We created new e-learning products (with Vado and Skillsoft). If your company uses Skillsoft for your e-learning resources, you can find a series of videos from me on Remote Leadership. And with our ongoing partner Vado, we created a set of modules to help people who work remotely be more successful.
We released new on-demand versions of two popular learning experiences. We have long delivered our Bud to boss workshop in a traditional face-to-face manner – now, people can also gain these skills in a virtually delivered way, much like we have always done for our Remote Leadership Certificate Series. Now, either one of these can be delivered on-demand, allowing a leader access at their own rate and timing. Learn more here and here.
We completely relaunched KevinEikenberry.com. While we have many websites, our home base, KevinEikenberry.com is the most extensive site – and doing a complete redesign is a significant effort. One of many reasons I am glad I have such a talented team.
We added three new members to our team. When 2017 began, Denise (a facilitator for the Remote Leadership Institute and a sales concierge) was associated with us, but not on the team. Later in the year, Chuck and Laura joined us and are already making a significant, positive impact – we're glad they are all here.
We wrote a new book. While Long-Distance Leadership: Rules for Remarkable Remote Leadership won't publish until June, all the words have been written, edited and finalized by me and Wayne Turmel, with the help of our publisher, Berrett-Koehler. We'll be saying way more about this book in 2018, but you can pre-order your copy now.
I'l share some of our plans for 2018 in the coming weeks, but I hope this reflection is interesting to you and prompts you to take action either in learning more about these items, or in taking reflection more seriously for yourself and your team.