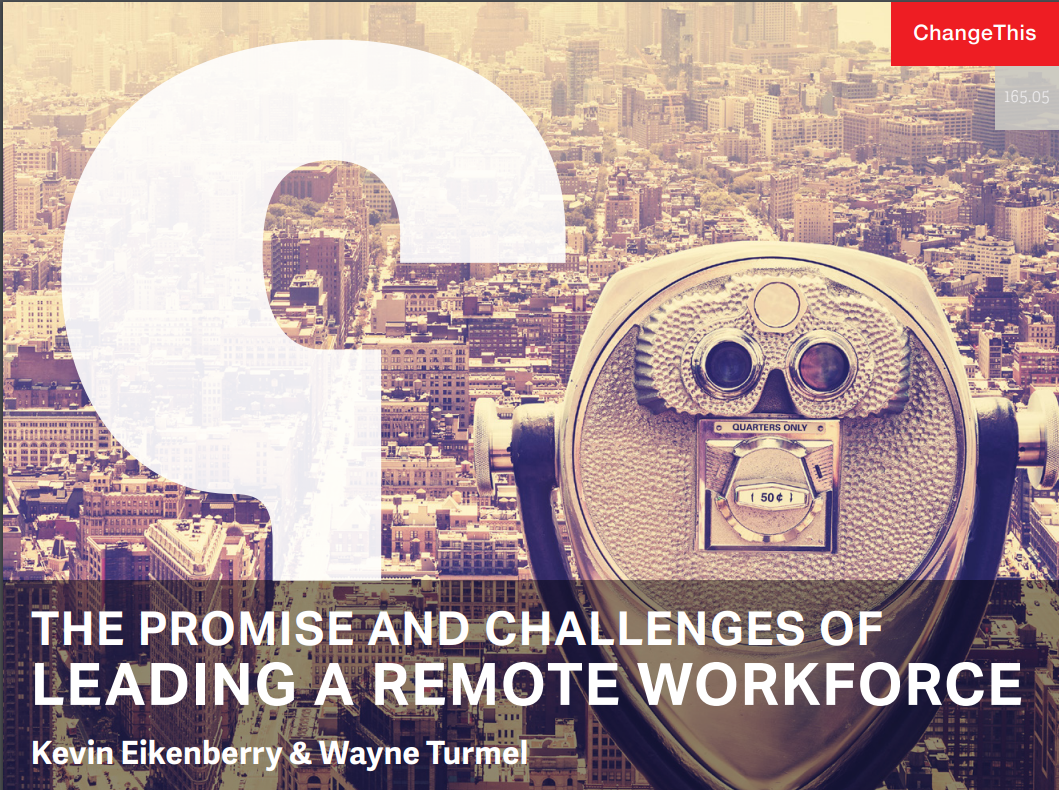 If you read this blog regularly, you know that we recently released our new book on remote leadership titled The Long-Distance Leader: Rules for Remarkable Remote Leadership. (Do you have your copy yet?) But we didn't stop thinking about leading remotely and the remote workforce the day we turned in the manuscript. In fact, today we are announcing a resource that shares our latest thinking. A resource that helps all leaders address the realities of work today.
The folks at ChangeThis.com invited us to share our thinking about the realities of the remote workforce. So at their urging, we created a manifesto titled The Promise and Challenges of Leading a Remote Workforce. In this beautifully designed free resource, we outline four promises, four challenges, and most importantly, what an organization can do to make a remote workforce more effective and create massive value for the organization.
So why a manifesto?
Our premise is that most everyone now has a remote workforce, with a few industry exceptions. And if you do, you may not yet fully realize the implications of this new reality. We want to help you recognize this new world and recognize how to capitalize on it. Because most are not.
Having shared some of this content with audiences of leaders, I know that some of the points we make aren't on most people's radar, and all of the action steps are directly applicable to organizations in all sorts of industries.
You can download a copy for free. I hope you do, and I hope you encourage others in your organization to do the same.