By Geoff Smart, Randy Street and Alan Foster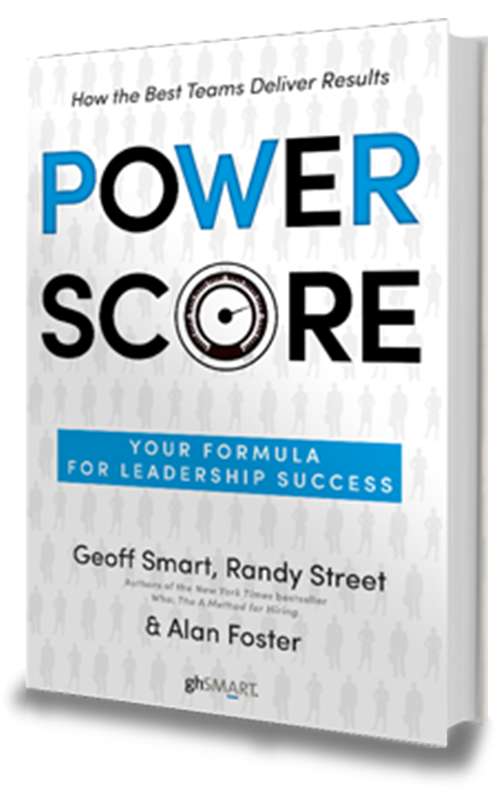 If in over 20 years you conducted interviews with 15,000 leaders, and if, while doing that, you had a rigorous process for capturing what you learned; do you think you might learn something about what makes leaders successful?
The good news is that you don't have to do those interviews. The authors of this book (and their team) have done that work for you. They have analyzed the results and created from what they have learned a very straightforward model for judging your leadership success.
They call it a Power Score. You get your Power Score this way:
Priorities x Who x Relationships =
In each of the three major areas (priorities, who and relationships), some other criteria are shared, and while you need to read the book to understand the details, the simple formula gives you a pretty good picture of where it is heading.
Couple this useful model with a unique style of writing in a dialogue fashion (an approach that almost defies you to put the book down if you are interested in the topic), and you have a must-read book for leaders.
If I had just two words here to say about that book, that is what it would be: must read.
Since I started reading it I have been thinking about a number of ways I can improve, and have embarked on working on some of them already. What more can you really say about a book like this than that it gets you to think in new ways and spurs you to action?
If you are a serious student and practitioner of leadership, this book needs to be on your buying – and reading – list.