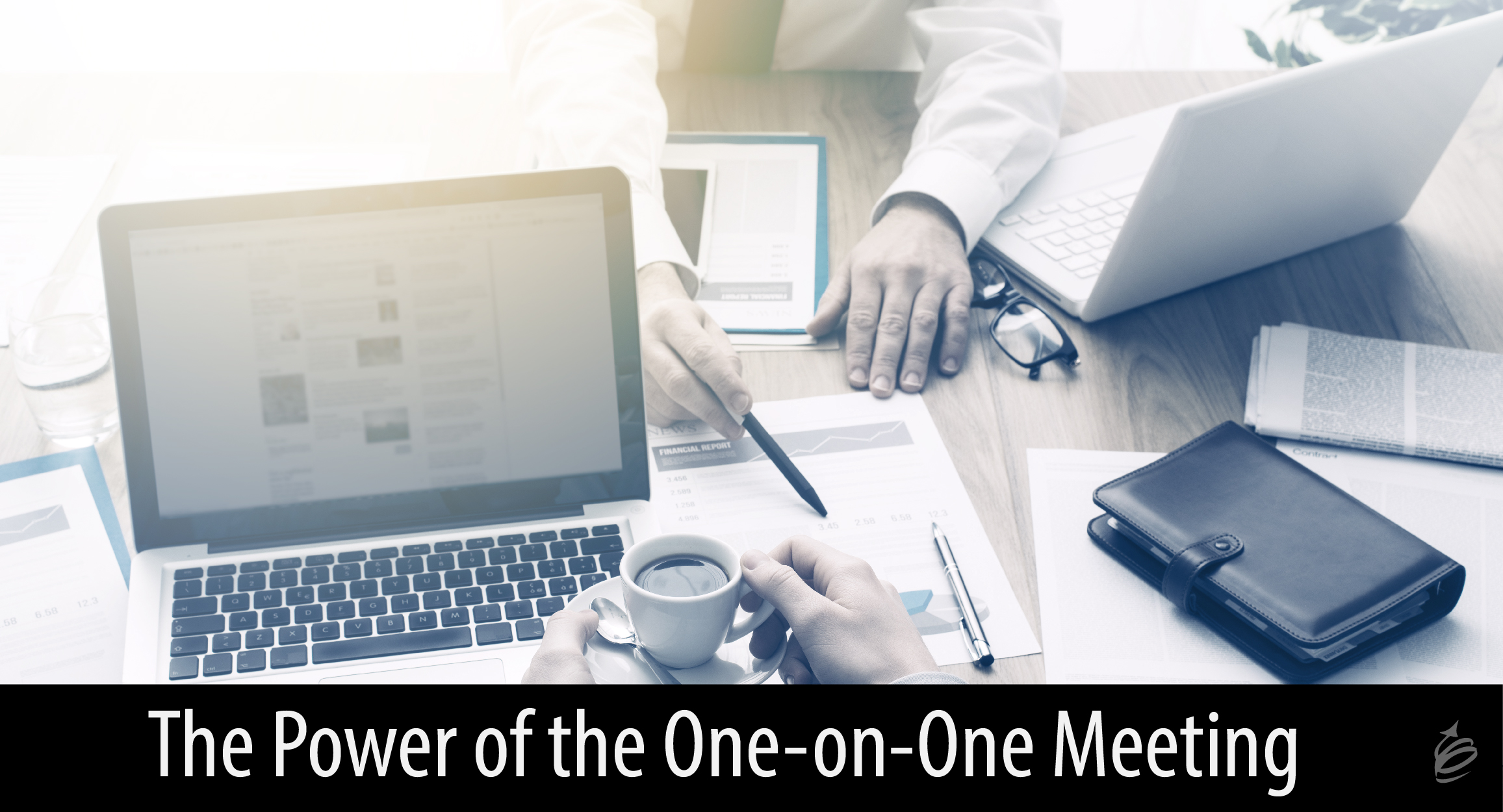 Most all leaders will talk about the importance of the one-on-meeting; the chance to spend time with each of their team members individually. Few will do it regularly, and fewer still will get the full benefit from these meetings for themselves and their team members. The one-on-one meeting is valuable, whether you are leading a front-line team or a team of senior executives. This article will help you get more value from them by recognizing what can be accomplished.
A Progress Check
Getting an update on the work is likely the outcome you think of first when thinking about the one-on-one meeting. Without question, this is important, and yet it is only the most basic purpose of the meeting. Use the meeting to understand where people are, what is working, and where they are frustrated. Use this as a time too to understand the barriers and challenges they have now and anticipate in the time before you will meet again. Lastly, make sure that you answer any questions they may have for you.
A Goal Check
Yes, you want to know how people are doing on their current work and projects, but each team member likely has some annual goals too, right? Use time during your one-on-ones to check in on those bigger goals too. Making this part of your on-going conversation keeps the goals more top-of-mind for them, and reminds them that those goals still matter. If the goals and priorities are changing, the one-on-one meeting is the perfect place to communicate the shift and make the needed adjustments in work and focus.
A Pulse Check
While you could argue that some of the things we've talked about so far could be done via email (thought not as effectively, for sure), as a manager you also need a sense of how people are doing beyond the work and outputs. A doctor checks your pulse to understand what's really going on with your body.  As a manager you want to know how people are feeling, whether they are tired, bored, excited or worried.  Regular one on ones give you the chance to make sure people are thriving at work – and if they aren't – what is in their way.
A Chance to Build Relationship
People want to work for a manager that they know like and trust.  Time spent one on one provides a chance for the relationship to be built.  While this is true for all your team members, if you are a remote manager this is critical for those you don't see in the workplace.  The one on one meeting is the perfect time to cultivate your relationship.
A Chance for Feedback
As a manager you are also a coach. When you have regular one on one conversations you can to give feedback – both encouraging and corrective – based on people's current results.  This allows for feedback that is more relevant and timely – both of which are things most employees don't feel they get often enough
If you want some thoughts on how to run these meetings more effectively, take a look at my recent post, Five Ways to Improve Your One-on-One Meetings.
……
There are one-on-one meetings, and there are meetings that can transform people's productivity and success. The shift from doing things to doing them with excellence is part of the shift we explore in the From Manager to Remarkable Leader Learning Experience. You can learn more about this workshop that I developed and lead (and register too) here.