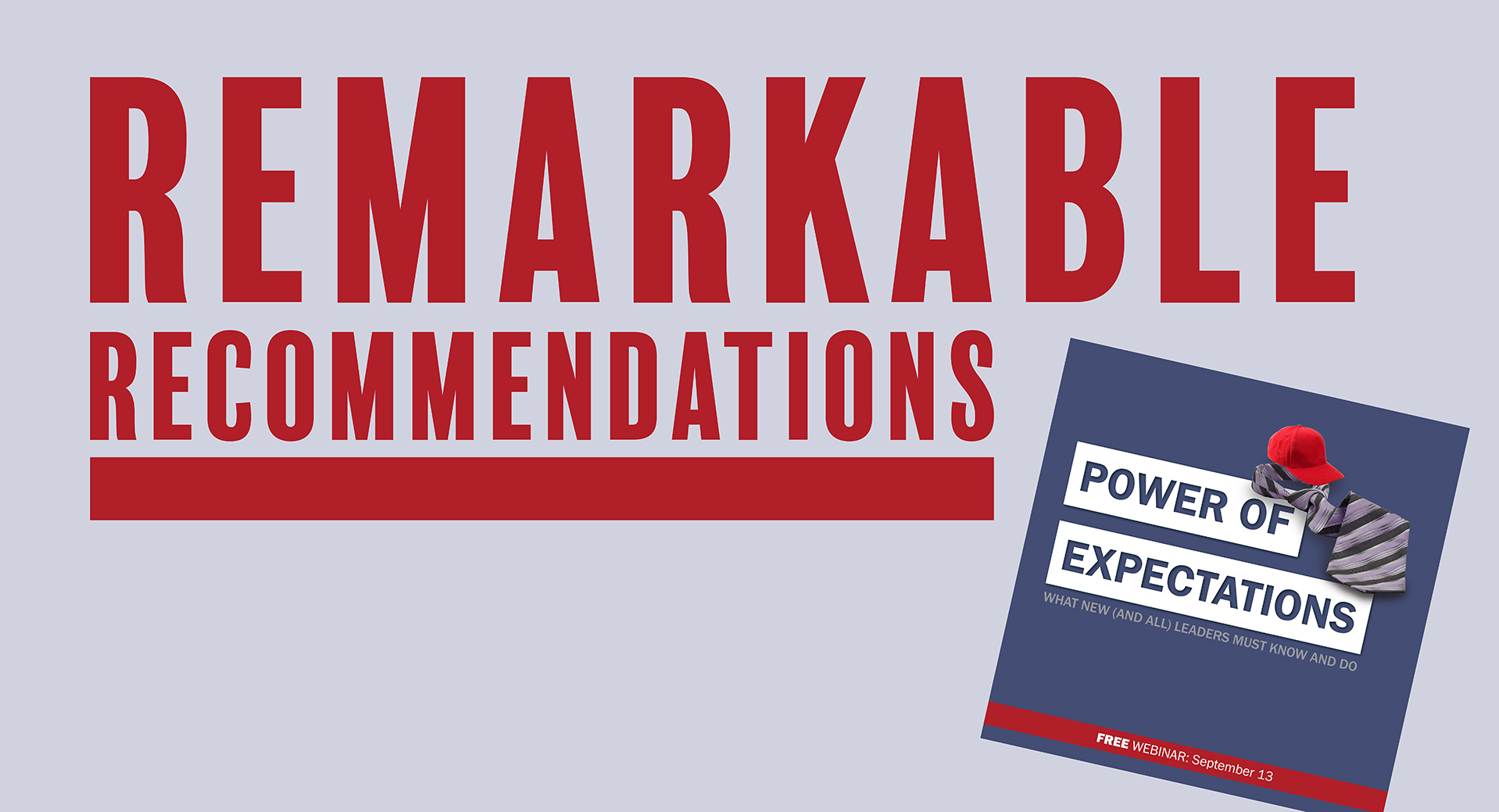 Expectations are the forgotten fundamental of leadership. Everyone will nod and agree that expectations are important, but I see far too often where they are assumed, misunderstood, or missing. Talking and thinking about setting clear expectations might not be sexy, but the power of expectations can't be denied.
Let me ask you this…
Do you ever wonder why people don't "get it?"
Do you wish people would just "do their job?"
Do you feel stress, or are others on the team stressed because some people don't "pull their weight?"
These are just three common situations where expectation-setting is likely the root cause of the problem.
The Solution
I'm offering a free webinar titled The Power of Expectations – What New (and All) Leaders Must Know and Do at noon ET Friday, September 13. During this free 30-minute webinar, we will unpack the problem and pitfalls that keep us from unleashing the power of expectations.
I'm going to help all leaders (but especially newer and less experienced ones) understand what clear expectations look like, and how clarify them and get agreement on them. With this power toolkit, you will be able to set clearer expectations and get better results for yourself and your team.
You read it right – this will be a 30-minute webinar. I want to get to the point and give all who attend time-tested and immediate actionable ideas. You will leave knowing what you could do that afternoon to create more effective expectations.
Do you or the leaders in your organization experience any of these challenges? Do you have too many people coming up short of the needed performance? If you answered Yes, this webinar could change your results almost immediately.
One more thing – sometimes "free" means "mostly promotion" – but not this time. I will have an opportunity for some at the end, but I will take no more than a couple of minutes to describe it. And if it applies to you, you will know and want to jump on the completely risk-free offer immediately.
Mark your calendar for noon ET Friday, September 13, and register yourself and other leaders who can benefit here.