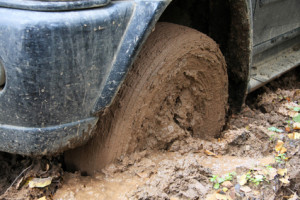 I thought today I would give a short answer to a question I get asked regularly. It gets asked in a variety of forms, but it all comes down to something like this . . .
I have a person on my team that won't budge. They don't seem to care – about anything – how do I persuade or influence them? 
Here are some of my thoughts as an answer to this common question.
First off, remember that you are trying to influence not control the person; which means that we can try every principle and approach and there is never a guarantee we will find the key to unlock their interest and engagement. In the end, their behavior and choices belong to them, not us.
With that caveat out of the way, here are a couple of things to consider.
Try to determine their interests. What about their job do they like? Why else do they show up beside a paycheck? If you can learn this, you have a better opportunity to persuade, because you can tailor your message to them, based on their perspective.
Encourage every spark or glimmer. Whenever you see behaviors that you appreciate (and that show signs of them moving past their "stuckness"), acknowledge them. Everyone wants to be noticed and appreciated.
Work to build trust. We are more likely to engage with people we trust. Do things that will nurture the trust between the two of you. This will improve their willingness to be influenced by you.
Ask them questions. Engage them about anything, including the sources of their resistance, concern, or anxiety.
Shut up and listen. It isn't about you. Even if everyone else is on board and you can't figure out what their issue is (which it sounds like might be the case), be a detective, not a judge.
There are five things to do that might help – in most cases, they will. Remember to try these ideas expectantly and hopefully, not cynically and halfheartedly. Be hopeful, patient, and understanding, and your odds of success will improve.
For even more resources and information for coaching even the "uncoachable" people in your life, check out Remarkable Coaching here.