By Scott Eblin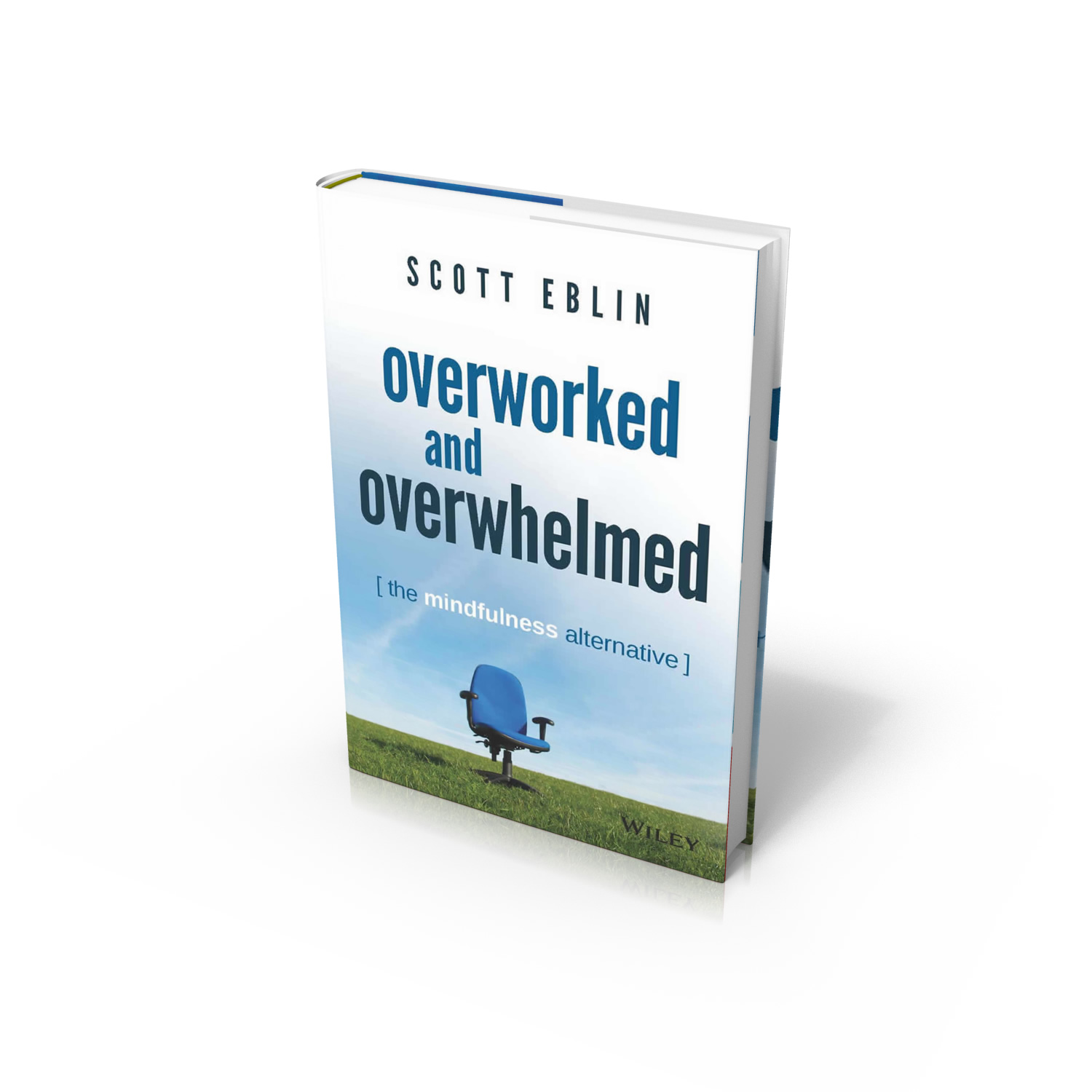 Have you ever felt overworked and overwhelmed?
That is probably a silly question.
The author, Scott Eblin, wants to help. And with this book, that he is uniquely qualified to write (he tells why through a personal story in the introduction and I will leave you in a bit of suspense), he does exactly that.
This book is split into four parts:
Part 1 – Defines and describes the state of overwork and overwhelm that you may be in.
Part 2 – Describes a picture of what a productive and happy life could look like without the overwhelm, and provides a powerful tool to help with that.
Part 3 – Outlines powerful routines to implement in your life.
Part 4 – Outlines the big picture results that can come as a result of Scott's suggestions.
Stated a different way, the last three parts of the book give you tools and approaches to help you ask three important questions:
How do you show up when you're performing at your best?
What are the simple, practical and immediately applicable routines that will enable you to show up at your best?
If you are regularly showing up at your mindful best, what are the results and outcomes you hope to see in the three big arenas of your life – your life at home, your life at work, and your life in your broader community?
If having better answers to any of those three questions doesn't intrigue you, this book isn't for you; I'm just betting otherwise.
As a long term and successful leadership coach, the book is written with coaching questions at the end of each chapter and provides you with access to tools and more online to make the book a more powerful force for change in your current ways of doing things.
I recommend this book highly – it won't give you 30 new apps to download. It might not focus on technique as much as you expect. But it does provide a deeper introspective look at what we can do to be more productive, yes, but also to be more balanced and successful in all parts of our lives.
And, I can send you a copy for free.
Why?
Because a few months ago we asked Scott to do a teleseminar based on some of the principles in this book. The teleseminar is titled Overworked & Overwhelmed: The Mindful Leadership Solution to Help You Get Results and Still Have a Life and takes place Wednesday October 16th at 11:30 am ET. When you sign up for the call (or when you buy the recording), we will send you your own copy of this book to help take what Scott shares on this teleseminar and make it a part of your life.
You can learn more and register here.
This is the first time we have included a book in a teleseminar offering (and we didn't change your investment either).
I hope you will join Scott, or buy the recording, and it will be my pleasure to send a copy of this book to you as a bonus.