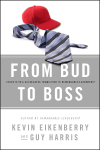 Congratulations.  You've just been promoted.  You are excited at the prospect. 
If this will be your first leadership/supervisory role, you may be unclear, uncertain and anxious.  Even if this isn't your first leadership rodeo, you likely have a bit of concern about the transition (if not you are either blissfully ignorant or in denial).
And in either case you likely aren't thinking about the full transition.  In fact, in my experience people are at most thinking of two of the three challenges (and too often only one).
Which is why I wrote this post – to give all of us a sense of the triple threat of transition challenges, and more importantly, some brief suggestions for how to manage and overcome them once they are recognized.
Even if you aren't personally in this transition, you likely know someone who is, or is struggling in a leadership role.  If so, read on to see how you can help them – and consider forwarding it to them as well.
The Three Transition Challenges
The Transition of Relationships – When you change  jobs, relationships change.  You have a new boss, and even if you knew them before, it is different.  If you were promoted from within you have significant changes in the dynamics with your former peers.  I could go on, but you get the point.
The Transition of Skills – When you get a new role, new skills are required.  While this might be most noticable as you first become a leader or supervisor, it is true in all promotions.  The new job places new expectations on you which require new, enhanced or advanced skills.
The Transition of Perspective or Mindset – When you get promoted, you are invited to new meetings, are privvy to new information, and must, if you want to be successful, think about the world in new ways.  Of the three this one is most often neglected or ignored.  It is a more subtle transition, and when recognized will bring the biggest jump in performance. 
So what are some ways to deal with or overcome this challenges?
While not a comprehensive list, these ideas, when implemented, will speed your transition and boost your leadership effectiveness.
Decide to engage.  Recognize the relationship changes and be proactive in initiating conversations with the people required.   Some of these conversations might not be iniatilly comfortable and some people might not want to have them ("things are just fine, don't worry about it", they may say).  You might convince yourself there are more pressing matters.   Don't listen to that voice.  Have these conversations and decide to engage and build those relationship  in your new context.
Become an intentional learner.  New skills needed?  New experiences required?  No problem if you build a plan and dedicate yourself the business of your professional development.  The good news is that the skills you learn will apply to all parts of your life.
Create the mindset.  Consciously changing your perspective may seem like a challenge but it can be done.  Decide to be more observant, find a mentor (or new peer) who has developed the new perspective, and challenge yourself to think bigger and more positively.
Note – This post is certainly related to the content of my new book, co-authored with Guy Harris, From Bud to Boss: Secrets to a Successful Transition to Remarkable Leadership.  While we discuss these ideas in the book, in the months since we finished writing and in the process of the interviews related to the promotion of the book, the ideas in this post have been further clarified for me.  I hope you find them useful.