By The Arbinger Institute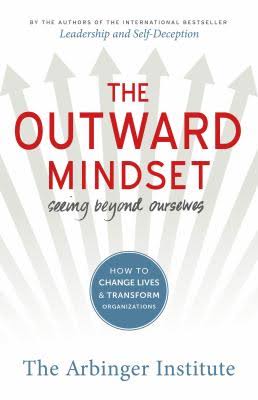 Mindset. It is the factor too often overlooked, or given just a nod of agreement, when thinking about creating change for ourselves, others or organizations. This book highlights the importance of mindset in and of itself. If you read the opening chapters and don't have a new or renewed understanding of that, then you weren't really reading.
This book though does more than highlight the importance of mindset, it proposes and promotes one critical mindset; what they call the outward mindset. Simply stated, the outward mindset is a focus on an external or collective result, rather than an inward "What about me" focus.
I firmly agree with the premise of the book, which would be one reason to recommend it. But beyond what many books that share this philosophy do, this slim volume goes further and adds far greater value. Specifically, this book:
Outlines the importance of mindset
Clearly defines the outward mindset, and how it makes a difference
Makes this relevant for an individual and for a team/organization
Provides a model and process suggestions for helping shift people towards this powerful mindset.
As you can see from my short list of bullet points, this book is practical. The message is transformative and the results can be real.
I encourage you to read this book, then I encourage you to share it with others.