By Dan Britton, Jimmy Page and Jon Gordon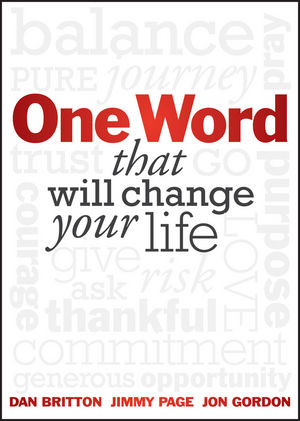 This is a very small and short book (and a short recommendation).
Perhaps that makes sense since it promises that one word will change your life.
The book doesn't give you the word, but it helps you find your word, and gives you a reason why.
Rather than simply setting goals this book suggests that you find a word that becomes your guiding focus or your touchstone for your activities for the year.  It is a seemingly simple idea that they have, through personal experience, built a process for developing.
The book is a very fast read, with a very simple, but powerful idea behind it.  While the book can be read, and the process used anytime during the year, at this time, at the start of a New Year, you might feel most compelled to try it.  If so, don't delay.  Order your copy – or if you have an e-reader download it now.
You could have it read, and be implementing the singular idea within a couple of hours at the very most.