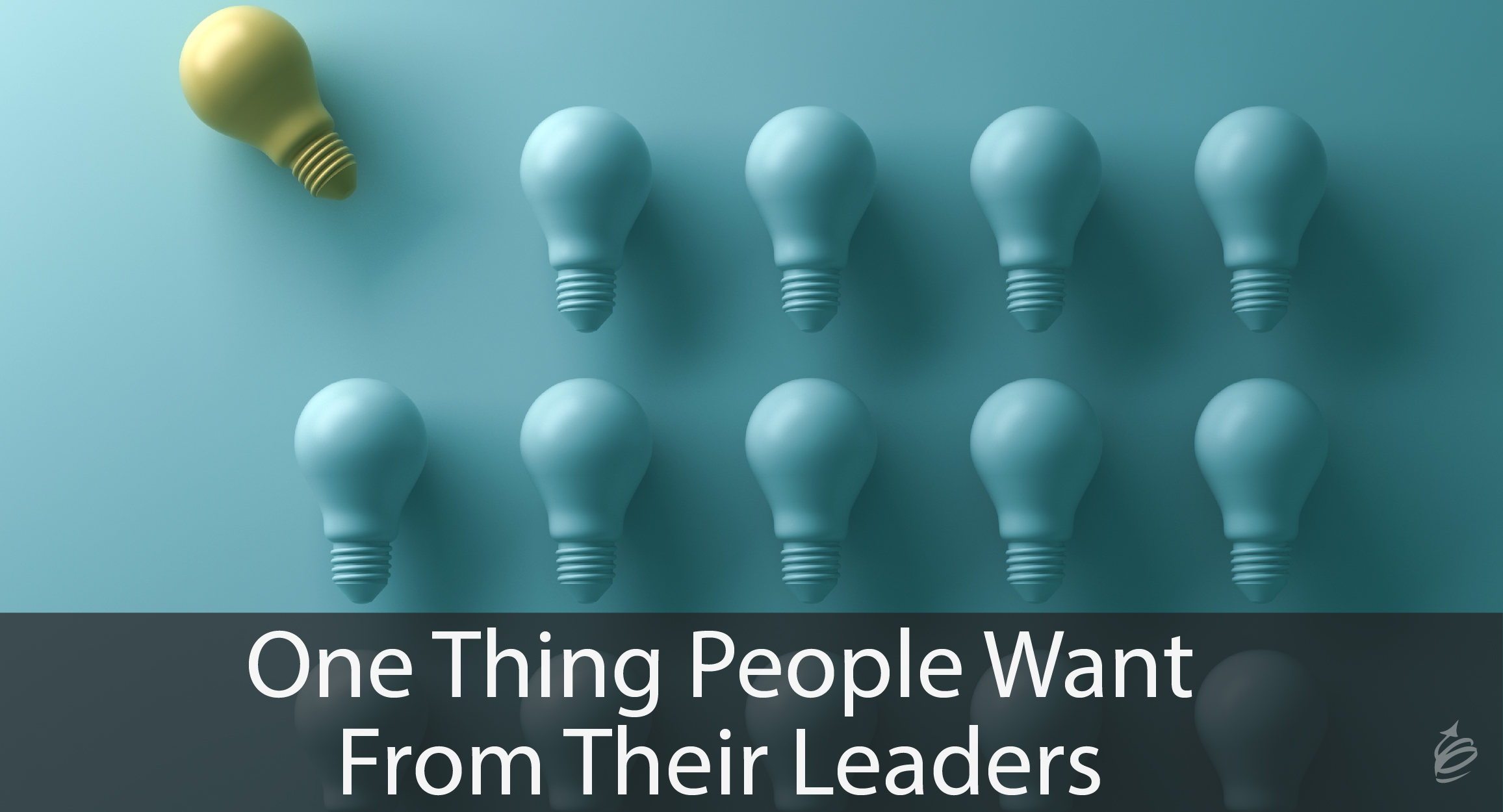 Ask leaders what they want from their team members, and you will get a fairly consistent list:
They want people to:
Work hard
Be productive
Be safe at work
Listen
Be trustworthy
. . .
Fill in your blanks. Fundamentally, on top of all of that, they want their people to follow them.
So, if as leaders we want people to follow us, what can we do to improve the chances that they will?
Of course, there are lots of things we can do that can help make that happen, but there is one fundamental thing we can do; based on a truth of human nature. It's something that everyone wants from their boss. If you can provide this one thing, you will catapult your odds at having the list above being true for your team members.
Think about it this way.
Everyone in your workplace, in the far back corner of their brain are singing with Aretha Franklin (whether they like R&B or not).
R-E-S-P-E-C-T
Leaders, your people want you to respect them.
To be clear what I mean, here are a few synonyms for respect, in this context:
Think about it this way, do you want your boss to respect, appreciate, value and admire you? And if they do, are you more likely to be loyal to them, be more productive, listen more closely, trust them more, and ultimately willingly follow them?
The same is true for your people.
So, if you do respect them, that's good, but not quite enough; they must see it to believe it. And the truth is, because you are the boss, and "bosses" don't usually start with a positive view in the minds of employees, you may have to work even harder to show that respect for them.
How can you do that?
Listen to them.
Give them the benefit of the doubt.
Encourage them.
Smile at them.
Ask them about their family.
Give them a chance.
I could go on, and you could add to the list yourself. Remember that respect is seen (and felt) through our actions.
Here's the But . . .
If you are nodding your head in agreement, then immediately saying, "But Kevin…"
Stop.
I don't really care if you inherited your team, if your team has historically been low-performing or if you don't really trust, like or respect them today.
I want you to think about tomorrow, and the next day and the day after that.
If you agree with me, but are wishing you had a different team, and you are thinking if you had a different team, you could do this . . .
Stop. (again).
If that is where you are mentally, you need to get an attitude adjustment about your team. Your team members (even if they are all rock stars) aren't perfect; and while some may seem more imperfect than others: this is also true: Everyone on your team has redeeming qualities and strengths too.
It is our job to change the lenses we see our team members through to see the reasons why we would (and will) respect, appreciate, value and admire them. This doesn't mean we ignore errors or mistakes; it doesn't mean we don't want (and need) people to improve. It just means we need to look for the reasons to respect them, in spite of their shortcomings. (Don't you want that from your boss too?)
They want you to respect them; and so you must start. Isn't that what leaders do, go first?
I started by mentioning what you likely want from your team. Now I am telling you how to get it. Will respecting each member of your team guarantee success with each one?
Not likely.
But will it improve your odds (greatly)?
Absolutely.
There are many things leaders want from their followers. You will get most of them, and most of the time, when you first respect those you want to follow you.