By James Robbins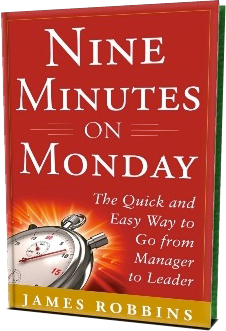 This book has a great title, doesn't it?
As good as the title is I'm not sure it does the book justice.  Here's the premise – that if you really want employee engagement, as a leader you need to strategically focus on the universal human needs that drive performance.  It is a great premise, and Robbins delivers in this new book.
The book lays out the nine needs, and conveniently spends a chapter on each.  Those needs include:
Care – the need to be more than a number
Mastery – the need for challenge and achievement
Recognition – the need to be appreciated
Purpose – the need to contribute and be significant
Autonomy – the need to be in control
Growth – the need to progress
Connection – the need to connect with others
Play – the need to enjoy work
Model – the need for a path to follow
Each chapter elaborates on these core needs in an effective way, centering on a question for each need – a question that drives your strategic activity as a leader for the week (the author suggests you asks each of the nine questions each Monday morning).
Each chapter closes with a nice summary and action steps for the week – including online resources to help you.  It is this focus on practical action that I like best about this book.
Take a topic like employee engagement that is often talked about, but seldom worked on, and provide practical resources based on solid principles, and you get this book.
We recently hosted the author James Robbins on a teleseminar.  If you're interested in receiving a copy of the audio plus presentation materials (for just $99), contact Angie here or at 317-387-1424, extension 2.