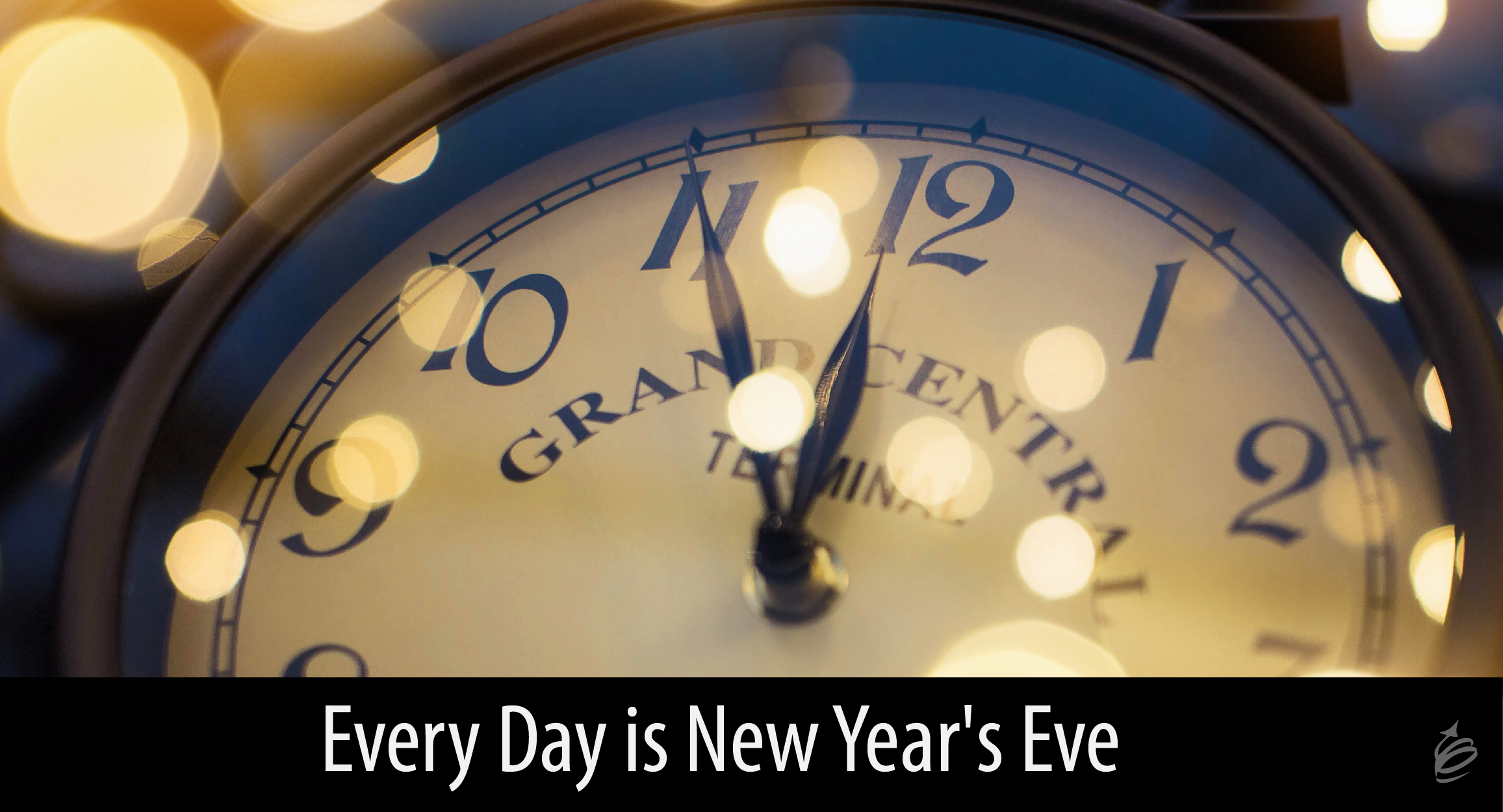 Most everyone has things they do on or around New Year's Eve. For most people, that includes some reflection on the past year and planning for the new year. All of which is fine, as far as it goes. Today, I share two ideas with you. First, if you are going to do that exercise, do it well. And second, something this important needn't wait until some magical day of the year.
Yes, soon (tomorrow), the calendar tells us a new year will begin. That fact creates all sorts of craziness for people. They equate this turning of the calendar as a momentous thing and expect that as the number on the calendar changes, so should a whole lot in their life. For most, however, this doesn't work so well.
A Reality Check
The new year, and the calendar itself is made up. Yes, we need a way to keep track of days and dates, history and future events, and for that purpose the calendar we have is fine. But let's be clear. Nothing really changes just because the year number changes on your calendar, planner, or cell phone. Reality doesn't know the difference. The old saying goes, today is the first day of the rest of your life. I say tomorrow is always the start of a new year.
Every Day is New Year's Eve
If tomorrow is always the start of a new year, then today is always New Year's Eve. If you party hard on New Year's Eve, I'm not suggesting that is a good plan every day, but there is some great news in this way of thinking. Think about it this way: If tomorrow is always the start of a new year, you can pick any day as the day you decide to do a re-boot for your future.
Any day, you can do some reflection to see what has worked and not worked in the past; and any day, you can set some new plans and goals for your future.
A Process You Can Use Anytime
Much has been written about how do to year-end reflection and future planning, including by me. Chances are, most all of what you could find would be good advice if you acted on it. Once we see that every day is New Year's Eve, we can make the process less mystical and more practical. When we take the "pressure" of the new year out of it, when you might have twenty other things you are trying to do, you can make this a more effective process.
Here is a process you can use:
Look back. Take time to look back at the last twelve months (or whatever timeline you pick). Reflect on your actions and your results. Do this with a pen in your hand, so you can think on paper.
Capture the lessons. Keep your pen out, and write down your answers to questions like:

What worked this year?
What went well?
What do I want to repeat?

Take out the trash. It is likely not everything has been perfect, so with pen in hand, think about and capture your answers to these questions too:

What went poorly?
What don't I want to repeat?
What do I want to avoid in the future?
What current habits get in the way of me achieving what I want?

Know your destination. Some will call this goal setting, others don't like "the g word." Whatever you call it, as you look forward to your next year, where do you want to be at the end of it? What is the destination you want to reach or be moving toward? Knowing your desired destination will change everything for you.
Set a new intention. Having done the other four steps, you are ready to think about your next steps of thinking, action, and habit that will let you use your past experience and learning to grow intentionally towards your desired destination.
Happy New Year! I say it to you today, just like you can say it to yourself whenever you decide.