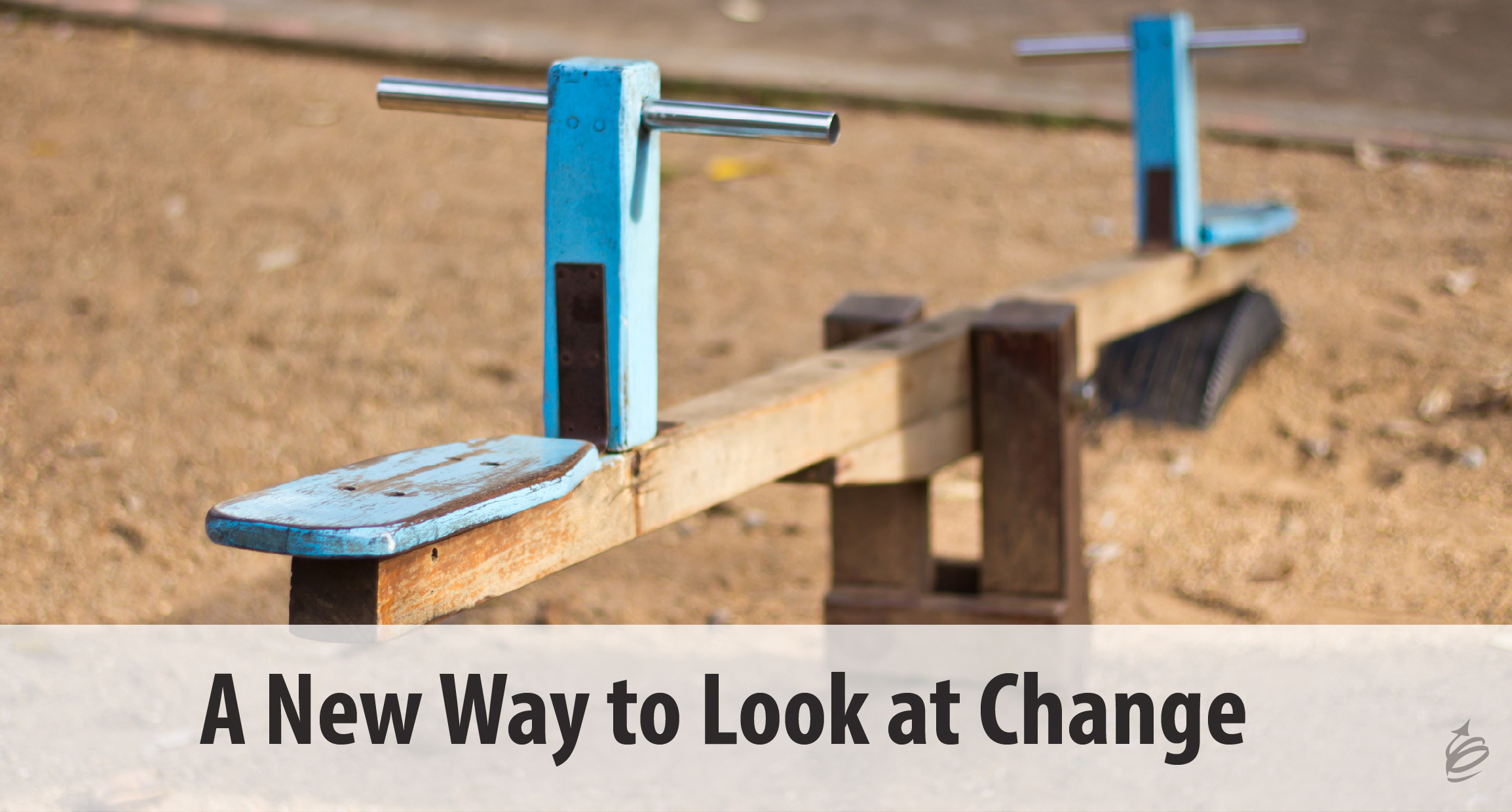 I'm as open to change as most people, or maybe even more so. And yet, the words to the Hank Williams, Jr. song from 1986 resonates with me too.
The song is titled When Something's Good (Why Does it Change?) (lyrics / audio).
The references he makes are, well, thirty years old; but the sentiment in the song hasn't aged like the examples – not all change is good.
We need to remember that in a world that faces change faster than ever; and as leaders who are either the producer of some of that change or seen as the promoter of it. Given that, I think it is time for us to take a new, balanced look at change.
Recognize What's Already Working
Hank sang it; "When something's good, why does it change?" Your team is singing along, even if they've never heard the song. All of us resist change some times. And yes, sometimes people believe things are working and don't realize that they are rowing dangerously close to Niagara Falls. As leaders, we must help people sort out what is really working from what used to work (or is simply comfortable).
And, sometimes it is working.
And when it is; it is also our job to recognize that and allow the current process to stay in place; as long as it really is working.
Choose Change Wisely
Today, there is no shortage of possible changes to make. We can change marketing methods, processes and procedures, hiring approaches, ways to deliver training and a hundred other things. (And I didn't even mention technology yet). Most every blog or magazine you read, most podcasts you listen to and friends you talk to will suggest a new app, website, technology or approach.
As a leader we must be watching, we must be reading, and we must be aware. That is part of our job. But most of all, it is our job to choose wisely. There likely are things that you could change today that would make a real difference in the results for your team and your organization; and those you must implement.
But . . .
You don't have to implement everything you read about, when you read about it.
It's your job to pick your spots.
Consider Tradition
Tradition is a powerful thing; especially the older you get.
Part of the human condition is to look back fondly on things from the past, even if they aren't as awesome as we remember them. (If you are on Facebook and over 35, you probably don't go a week without getting some message about something nostalgic).
As a leader we must move our teams forward towards the goals and objectives we have set – that is part of our job. And if we want people to willingly follow we need to keep their feelings about the present (and the past) in mind too.
Here is a question to ask yourself – how can we move forward (i.e. change) and remember, revere and maintain traditions?
Maybe you can't, but I'm pretty confident if you ask the question you have a better chance of succeeding, and an infinitely better chance that your team will contribute to the solution and commit to the changes, whatever they are.
Now What?
A balance is required.
Yes, change is around us, and because of that we can't stick our head in the sand and avoid it all. Doing that will lead to an erosion of our results, and perhaps leading us and our business to become irrelevant. But that doesn't mean that every change is needed and that we must be changing at every moment.
There are principles of human behavior that don't change. And when we are keenly aware of them we will put ourselves in a better position to decide which changes will advance us, and how to help others commit to those same changes.