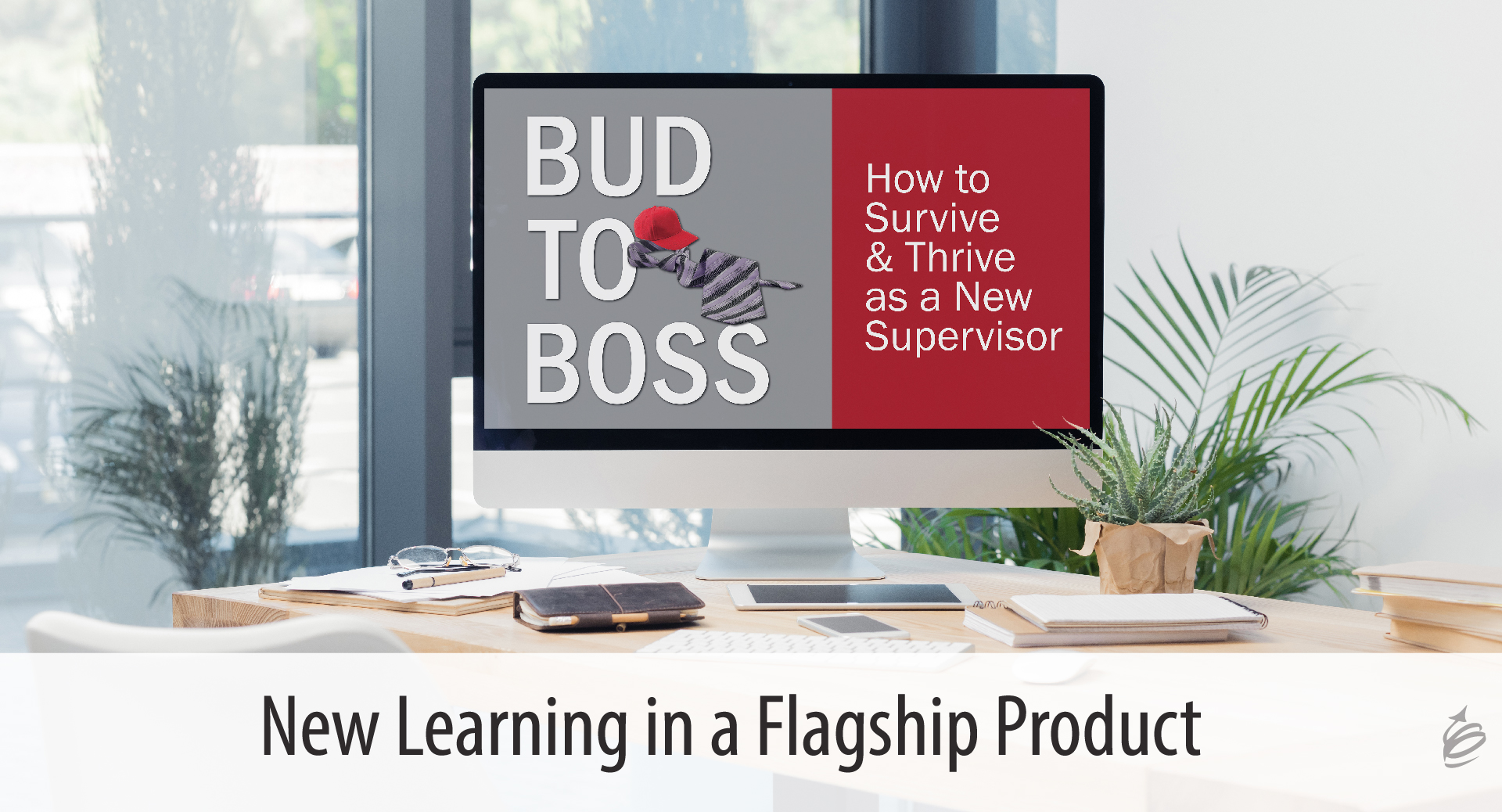 If organizations invested any money in leadership development last year, it was to assist leaders who were suddenly thrust into remote leadership situations. While that make some sense given the unpredictable happenings of the year, the need to develop leaders in all parts of their roles didn't magically disappear. Now, after months of reacting to a new world of work, it is time to get serious about virtual leadership development and making investments in new and frontline leaders.
We have been an industry leader in both remote leadership training (through The Remote Leadership Institute) and in training new and frontline leaders and supervisors (in our flagship Bud to Boss Workshop) for many years. We were delivering virtual leadership development options long before people could spell coronavirus. Now that organizations are beginning to think about broader leadership development initiatives again, we have brought together two of our strengths to expand and add even more value to the Bud to Boss Workshop.
The New Seventh Session
The Bud to Boss Virtual Workshop now includes an additional, seventh session to help all new and frontline leaders apply their leadership skills in a world of remote work. Our time-tested, virtually-delivered workshop already consists of 6 weekly two-hour sessions, covering the keys to transitioning to a leadership role. Additionally, we tackle the critical skills of change leadership, communication, coaching and feedback, building teams and goal setting. Now, we have added a seventh two-hour session entirely focused on do the work of leadership remotely. In this additional session, learners will be able to:
Understand and share the challenges and possibilities of remote teams.
Assess their current teams in the areas of task completion, working relationships, and communication.
Discover tools and techniques for creating great working relationships using your company's technology.
Discover tools and techniques for increasing participation and interaction.
Develop the facilitation skills needed to get great results from your virtual meetings.
Best of all, this new and improved virtual leadership development opportunity hasn't changed in price. You can get all of the lessons, application ideas, and tools in the already successful Bud to Boss Workshop plus this timely and well-tested remote leadership toolkit without any additional investment.
Proven Success
Here is what just two past participants have said about this learning experience:
"Bud to Boss helped to expand my viewpoint and range. Well worth the time."
"These sessions are very positive and helpful. I can't wait to share the opportunity with a co-worker who was recently promoted!"
For over twelve years, we have been leading Bud to Boss Workshops onsite, in open-enrollment workshops, and virtually. Moving to a leadership role is perhaps the most challenging transition of one's career. We are committed to helping leaders make that transition and be successful in their first leadership role. Now we are adding some tools to help them do all of that remotely without increasing the investment.
Now is the time to invest in your frontline leaders. The Bud to Boss Virtual Workshop is the most proven, timely, and current way to do that. You can learn more about this interactive virtual leadership development experience and register here. If you would like to talk about doing this for leaders inside your organization or customizing it in any way, contact us here.