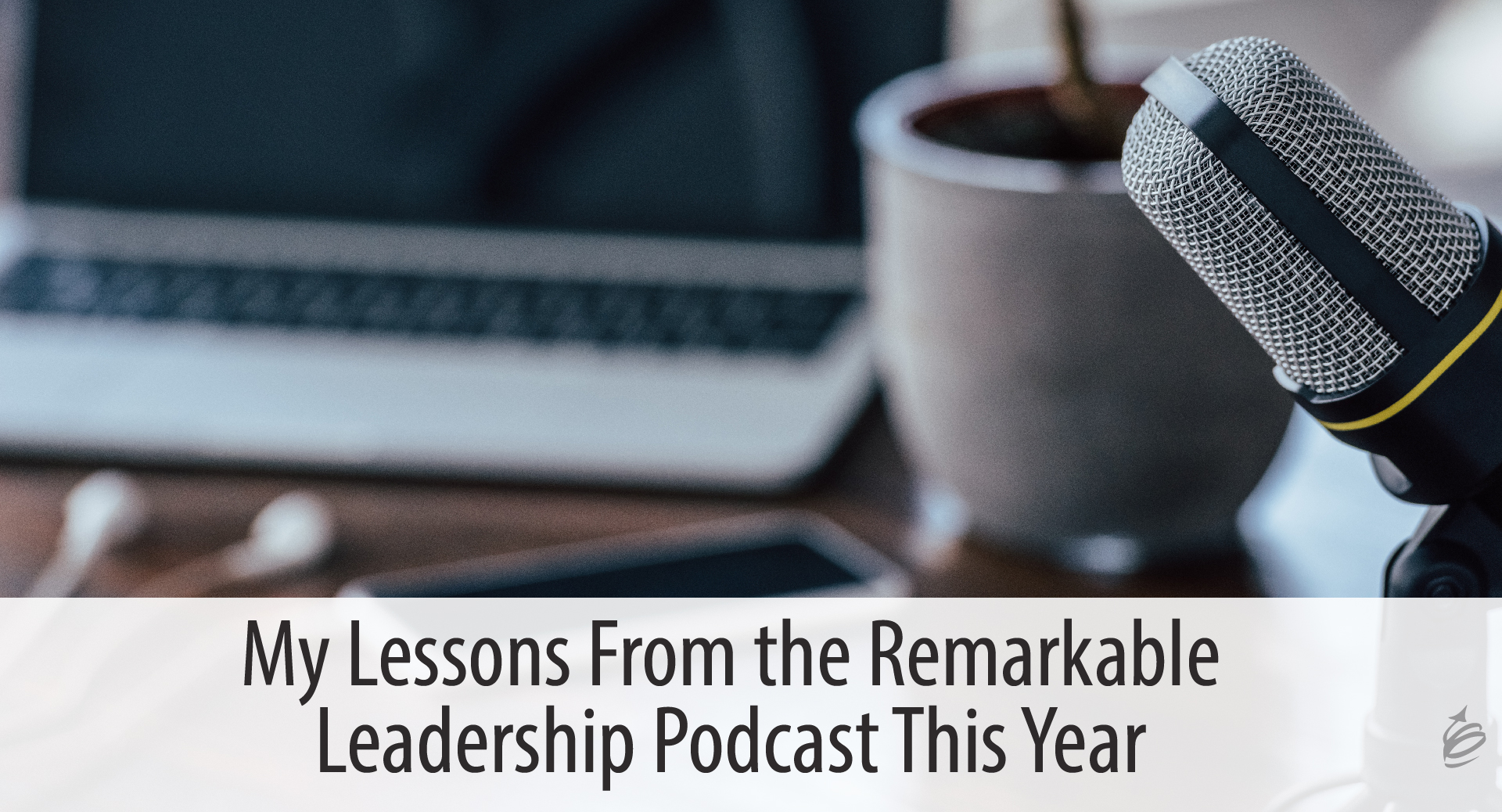 Each week, I interview a leadership expert or expert leader on The Remarkable Leadership Podcast. I learn so much in each of these conversations and I am confident that listeners and viewers gain lessons from each episode as well. But at the end of the year, I wanted to do something different, and I wanted to do it live.
I grew up listening to Casey Casem's American Top 40 and Bob Kingsley's American Country Countdown each week. Each followed a similar format, they told you the top songs of the week, "counting them down to number 1." But my favorite episodes of the year were the year-end lists. I listened, trying to determine which songs would be in the top ten and in the top spot for the year (remember, this is before you could just search for the results on the web).
We have drawn from those experiences to create our special year end episode of The Remarkable Leadership Podcast. Those radio shows used airplay to determine their lists, and we will use downloads for the year, (ending December 23). I won't count down the top forty episodes of the year, but rather the top five. But I can do three things that Casey and Bob didn't do:
It will be live.
It is available on video (think radio and TV!).
I will share more than a list. I will also share my personal lessons from each of these top episodes, as well as some overall lessons for the year.
The episode will release on the podcast on December 30 if you are a subscriber (start here if you aren't) or if you watch from YouTube or from this blog. But you can join me live at noon ET on Monday December 28 to hear these ideas first and join me to share your comments as questions as well.
Where You Can Watch Live
There are several places you can watch live –
There are plenty of options, just take your pick. Put it on your calendar now – noon ET Monday December 28th, and I will see you then.
A great list, lessons, and the chance to share your questions and comments too. That is what we will do on this very special year-end, live episode of The Remarkable Leadership Podcast. I hope you will join me.