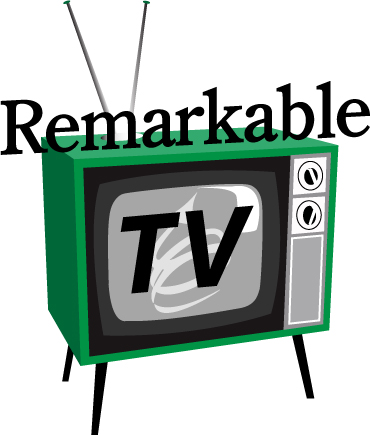 I watch a bit of television, sometimes more than necessary. But my favorite show hasn't even aired yet.
No, it isn't the newest reality show to compete with some housewives, Honey Boo Boo or a Pawn Shop. In fact, it won't even be on television at all.
It will be on the internet, airing once per week, and starring . . . me.
Before you accuse me of being an egomaniac, let me explain.
Starting in early January, each Tuesday we will release a new episode of Remarkable TV on my blog and on our You Tube channel. These will be short, punchy, and hopefully entertaining. It will be easy to connect to social media and I expect it to be a fun and fast way to solve your leadership challenges, overcome your professional obstacles, be more productive and reach your potential . . . each week.
It is our purpose that makes this my new favorite TV show. I'm so excited about how we can serve you through this medium.
And to make this really cool, I need your help.
While we have started a list of topics to include in these episodes, I'd happily toss that list aside to answer your questions each week. So . . .
What is your question?
What are your challenges?
What would you like me to talk about?
How can I help you, your team and your organization reach its potential?
Your questions will make this even better – and perhaps not only my favorite show, but yours too.
Send your questions via email to Adrienne.