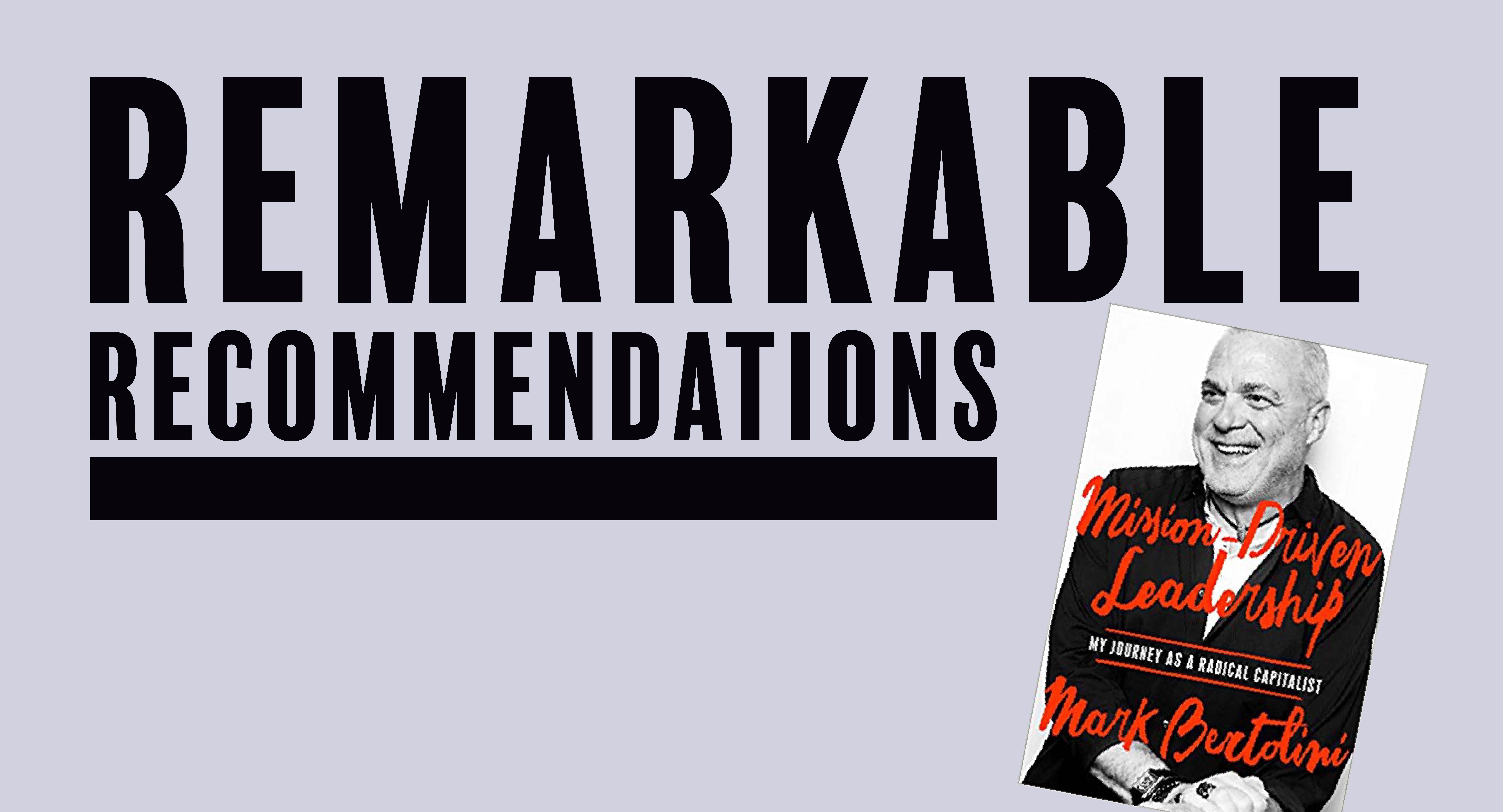 Would you like to learn from a former Fortune 50 CEO? How about one who has moved through both personal and family tragedy and still led at the highest levels? Most books by CEOs and former CEOs are more about their ego than helping their audience. Mission Driven Leadership: My Life as a Radical Capitalist doesn't fit that mold.
Mark Bertolini is the father of a son who beat "incurable" cancer. He himself survived a terrible accident that left him with limited use of one hand and serious depression. He is also the very successful former CEO of Aetna, a health insurance company consistently in the top 50 of Fortune's list of the largest companies.
His book is part inspiring autobiography, and part a lesson in mission driven leadership. It is also (in the final chapter) a treatise on the future of healthcare in the US, from a guy who has worked on it at the highest levels.
It is worth reading for any one of those reasons.
If you want to learn about why and how an employee centric approach to leading a large company can work, this book will show you the way, and give you the CEO's logic and reasoning for doing so. If you want to be inspired by the struggles he faced and overcame, his story will deliver. And if you want a new perspective on the big-picture challenges with healthcare in the US, look no further.
The message about mission driven leadership is strong. But it is the real-life aspects of Mark's story that linger and will stay with me the longest.
If you want a preview or want to learn more as you wait for your copy to arrive, watch the conversation Mark and I had about his life, and the lessons in the book here.