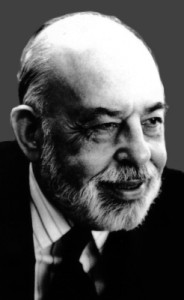 In Tim Sander's blog he closed his post yesterday with a quote from Stanley Marcus Jr, long time chairman of the retailer Neiman-Marcus.
"You will never get dumber by making someone else smarter."
 – Stanley Marcus, Jr.
Questions to Ponder
Do I agree with Marcus?
What learning can I share with others?
How often do I do it?
Action Steps
Be a humble teacher today.
Find a way to help someone else learn something valuable.
My Thoughts
 Marcus got it right.  Learning isn't a zero sum game, and it isn't a competition.  When we teach someone something, it doesn't make us dumber, it actually makes us smarter too!
Think about it, have you ever explained something to someone, and as a result understood the subject better yourself?  Of course you have!   When we share what we know with others, everyone wins – they learn something new, you have an even better grasp on it, and because of the exchange, you have likely built your relationship further.
So, choosing to share what you know with others in a humble way is one of the best things you can do to help yourself as well as others.
Don't you think it is time to get started?