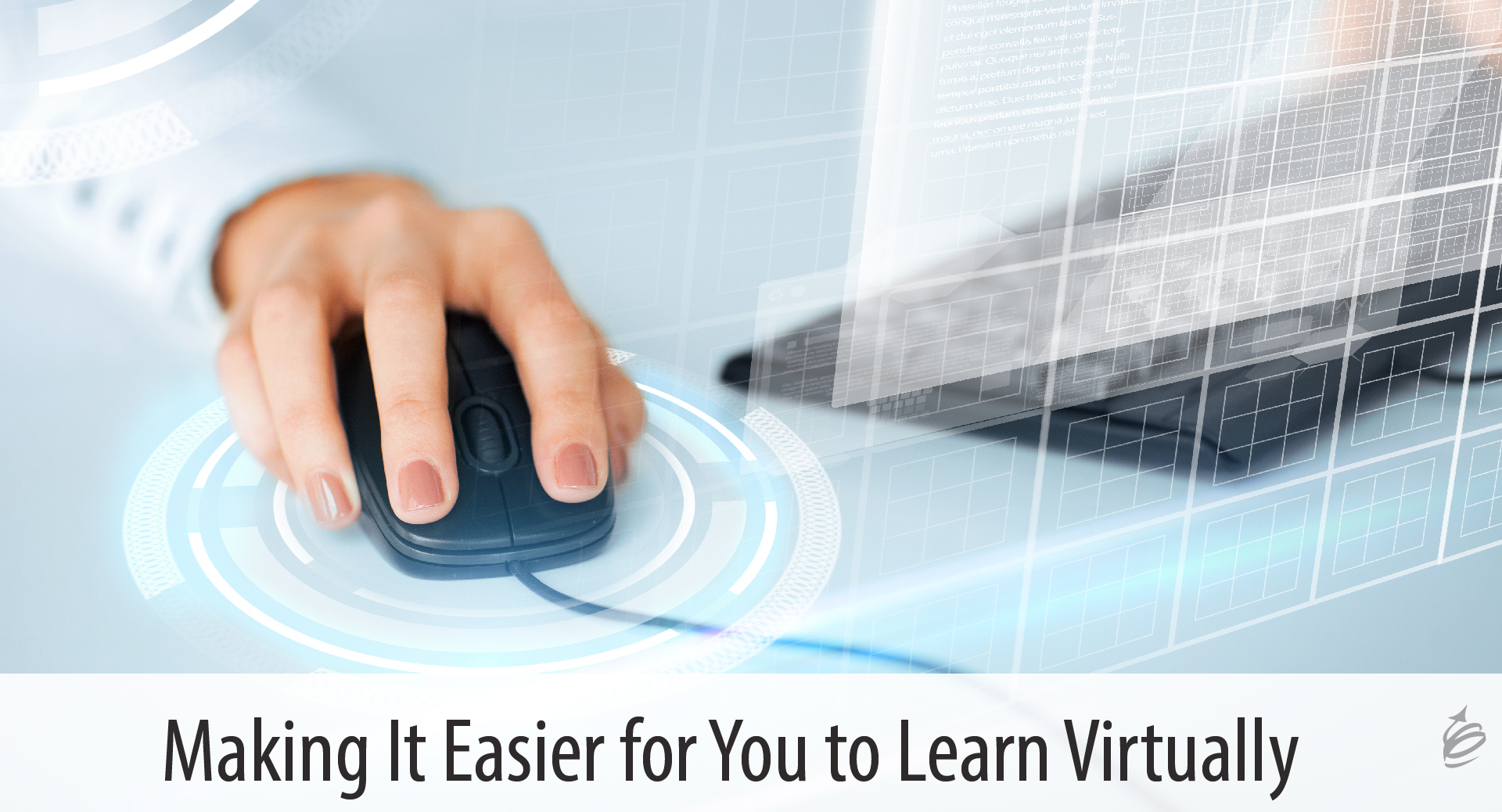 Has the pandemic and shutdown changed the plan, outlook, and finances of your organization? Are you wanting to continue developing our leaders and teams, but aren't sure how to navigate the changes, make good choices, and stretch your investments as far as you can? Would you like it to be easier to choose the best virtual learning options?
You aren't alone, and we want to help.
With all that has changed, here is what hasn't changed:
The importance and value of your leaders and team members. Building their skills may be more important than ever.
Our commitment to helping leaders make a bigger positive difference and move toward their potential.
If you didn't know, we have been delivering on-demand, online, and interactive live virtual learning experiences for years. While the world has had to pivot, they have pivoted to where we are. We were delivering virtual learning before virtual learning options were cool (and necessary).
Given the current situation, we want to make it as easy as we can to help you pick the right virtual learning options. Consider what follows like a take-out menu of virtual learning options – all of which we are discounting now to help organizations and individuals get the learning they need with investments they can manage.
For Remote Leaders
The Remote Leadership Certificate Series – a series of learning experiences designed to help remote leaders thrive in this working situation. Available as a live virtual session (discounted $500) or on-demand (discounted $200). Individual sessions from this series are also available live in the coming weeks – see the list here (discounted $100) or on-demand – see the list here (discounted $50).
Supporting Remote Team Members
We have reduced the price of our 12 Weeks to Becoming a Great Remote Teammate by 75% (now just $99) and are offering some individual modules within this online program for just $29 each. Learn more about the full program and individual modules.
Live Virtual Leadership Development
Three of our long-time core workshops are available virtually, and all have been discounted $300 per person.
From Manager to Remarkable Leader
The Remarkable Way
The Remarkable Way is our ongoing online learning process for leaders. Each month, members focus their learning and application on one specific skill. We have reduced the investment for this learning process by $400/year and are now offering, for the first time, a monthly pay option to help with your cash flow realities. Learn more about this world class program and how to get started.
This isn't everything we offer, but highlights many of our significant COVID-19 discounts for your virtual learning options. If you want to discuss bringing these programs into your organizations or other volume pricing options, let's talk. Just send us an email and we will happily work with you to get your teams the learning and development they need.